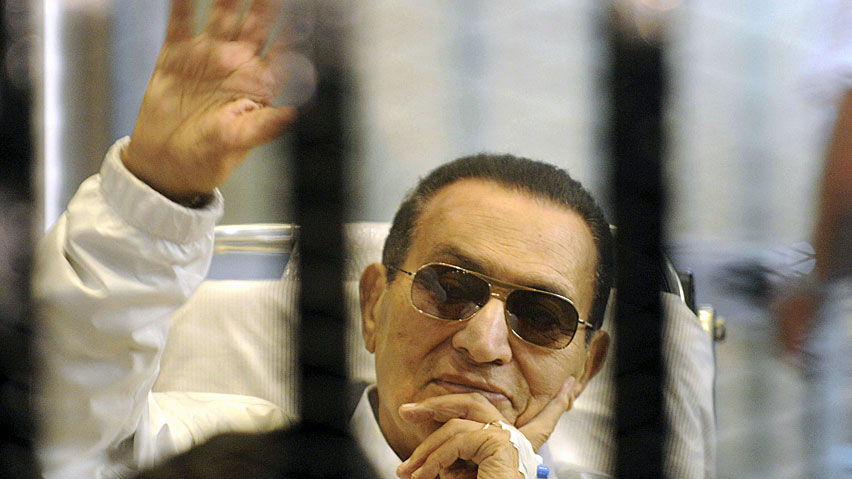 Federal Department of Justice and Police official said Swiss authorities will mull in February an Egyptian request to renew the seizing of assets from deposed President Hosni Mubarak, his family members and regime officials to ensure presence of civil and political freedoms as well as judicial independence.
She added that assets seized by Swiss authorities reach 780 million Swiss Francs.
The official told Egyptian reporters that her country had earlier ended support toward Egypt in this regard since December 2012, when ousted President Mohamed Morsy issued the constitutional declaration.
She referred to Swiss fears over political instability that could lead to lack of independence within investigations in this issue.
She also added that Switzerland took the initiative earlier of seizing the assets one day after ouster of Mubarak in 2011, which prevents anyone whose assets are seized from restoring or transferring them. She said that Egypt had not submitted clear indications on presence of illegal assets for Mubarak or his men in Switzerland.
She expressed hope that the situation in Egypt would ameliorate and political stability would prevail following referendum on constitution.
The Swiss Foreign Ministry, according to the official, delegated experts to Egypt for assistance in this regard. However, such measures stopped starting January 2013 until situations get stable. She added that Egypt has strong laws against combating money laundering, which could allow cooperation with Switzerland in the future.
She explained that restoring assets require final court verdicts that prove they were illegally transferred from Egypt.
The official said that her country helped several countries like Angola, Philippines, Mexico and Nigeria restore smuggled assets.
Meanwhile, Egyptian Ambassador to Switzerland Saher Hamza, said Egypt has problem with proving that people, whose assets are seized, have committed crimes or that the assets are related to the crimes.
Hamza added that the Swiss side has offered assistance to Egypt, which in turn offered information over several issues.
He explained that the former president dismissed the public prosecutor and appointed another one, which was later sacked and replaced by another prosecutor which pressured the Swiss authorities stop the assistance. A stable political situation will help resume the measures.
Hamza said that assets of 32 persons including Mubarak, his family members as well as several ministers are frozen. Freezing period will end in February 2014.
He added that Switzerland wants to assist Egypt in this concern to prove it does not have illegal assets or return the assets, if Egypt proves they are illegal.
Lawyers of Mubarak regime figures whose assets are seized submit requests from Switzerland to Egyptian government rejecting their requests, Hamza added.
Swiss government is working on new law to deal with illegal assets and that it's currently gathering proposals in order to be submitted to government then parliament for referendum.
Edited translation from Al-Masry Al-Youm