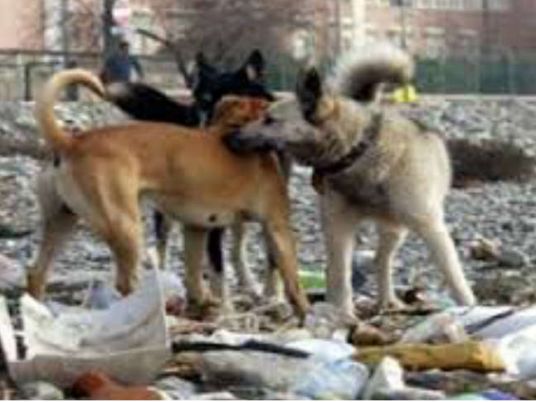 Officials from the Board of Directors of Bluemoon Association praised the scientific method adopted recently by the Red Sea governor to eliminate the problem of stray dogs saying it should be implemented throuhout the country while the association would bear the financial costs of the castration and sterilization operations.
Hundreds of stray dogs are currently being caught and handed over to the Directorate of Veterinary Medicine in the Red Sea Governorate since the governor Major General Ahmed Abdallah launched an initiative during a youth conference held Saturday allocating LE100 for anyone who catches a dog and hands it over to the Veterinary Directorate.
Fathy Salmy, head of the Veterinary Medicine Directorate in the Red Sea, stressed that local authorities have been exerting efforts lately to eliminate the problem of stray dogs in all the cities of the province. The total number of stray dogs that have been recently caught reached about 3,386 dogs. Vets carry out castration for male dogs and sterilization of females over five-months-old to prevent their reproduction, according to a statement issued by the directorate.
Male dogs are placed under observation for 12 hours and females for 24 hours after the operation.
They are also immunized against rabies. The cost of the operation is about LE1,000, paid by the Swiss Bluemoon Society for stray animals in Hurghada.
The Directorate of Agriculture pays-out the rewards for catching stray dogs, said the statement, pointing out that if the dog is infected with any epidemiological diseases, it is anesthetized, killed and buried in accordance to the safety scientific and medical methods.
Red Sea residents have complained about the spread of stray dogs in various areas after the cessation of the dogs being killed by poison or by being shot upon the intervention of animal welfare associations and tourists who objected to the practice.
Edited translation from Al-Masry Al-Youm