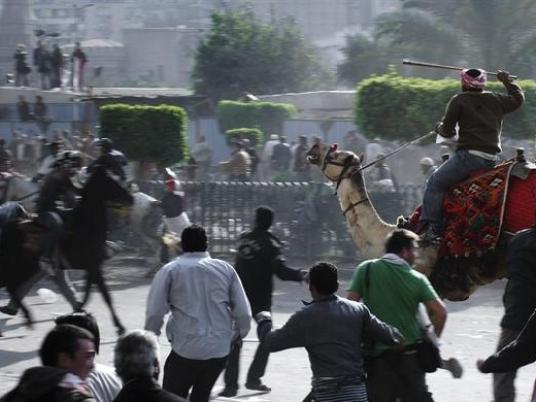 Alexandria prosecutors have resumed interrogations of Sabry "Nakhnoukh" Helmy, whom investigators allege to be a high-profile thug involved in assaulting pro-democracy protesters in Cairo's Tahrir Square February 2011, in what came to be known as the Battle of the Camel.
He told interrogators that he was undergoing surgery during the attack, and provided them with a medical statement as evidence. The prosecutors decided to keep him in custody until he is referred to a criminal court.
Helmy was arrested in his villa in King Mariott, Alexandria, on Friday. He is facing charges of possession of arms and drugs, thuggery and prostitution.
Police confiscated large quantities of alcohol and weapons, as well as a number of lions and other animals from the villa.
Edited translation from Al-Masry Al-Youm Portal