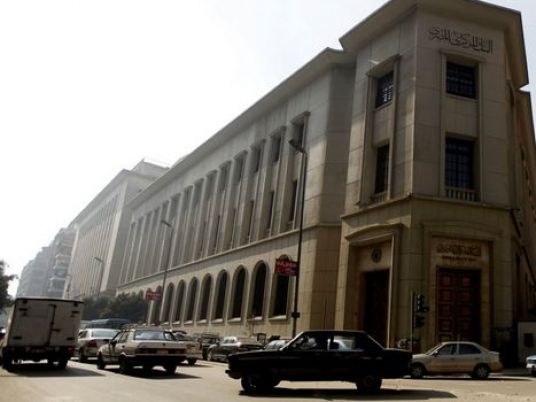 Egypt's central bank is expected to keep interest rates on hold on Thursday, choosing not to cut borrowing costs to boost a slowing economy after inflation fell slightly in April from a five-month high in March.
Four of five economists surveyed by Reuters said they expected the bank's monetary policy committee (MPC) would keep its overnight rates unchanged at 9.75 percent for lending and 8.75 percent for deposits at its meeting.
"In what is likely to be a close call, we think the Central Bank of Egypt will keep its benchmark overnight deposit rate unchanged at 8.75 percent when the MPC meets," Capital Economics said in a research note.
Price pressures reached a five-month high in March, due in part to a weaker pound, but has since eased in April.
Urban consumer inflation fell to 11 percent in April, the last month for which data is available, from 11.5 percent the previous month and core inflation slowed to 7.19 percent from 7.21 percent.
Inflation rose in July last year after the government slashed energy subsidies to help reduce its swelling budget deficit. The central bank subsequently raised its benchmark rates by 100 basis points but then unexpectedly cut them by 50 basis points in January and held them since then.
"A cut is supported by the need to boost growth beyond the subsiding favourable base effect, benign inflation dynamics and lower expected prices of food commodities, and delays in application of administered price revisions including VAT and subsidy cuts of petroleum products," said Hany Farahat, senior economist at CI Capital in Cairo.
He predicted a 25 basis point rate cut.
Low foreign currency reserves and a fluctuating exchange rate have also dogged the Egyptian economy since the 2011 uprising that ousted veteran autocrat Hosni Mubarak.
The central bank let the pound weaken to 7.53 per dollar from 7.14 in the early part of this year in an effort to wipe out black market currency trading.
Economic activity has slowed in recent months. Gross domestic product is expected to grow by 3 percent during the second half of the fiscal year 2014/2015, slowing down from 5.6 percent during the first half, the planning minister said in May.
The non-oil private sector continued to shrink for the fifth month in a row in 2015.