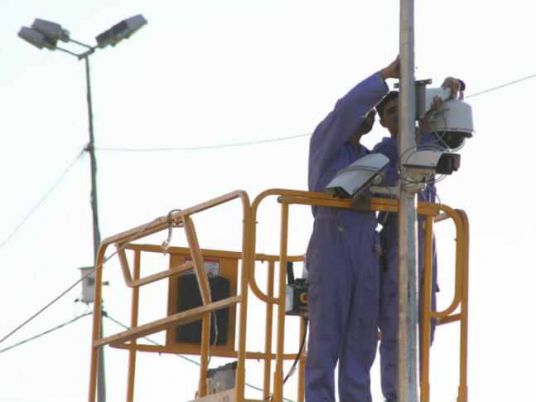 Cairo Governor Atef Abdel Hamid instructed local authorities in Cairo neighborhoods to oversee the installation of surveillance cameras in front of shops, around churches, mosques, hospitals, police departments and all state institutions in an attempt to help authorities catch criminals.
Abdel Hamid instructed his subordinates to oblige shop owners, in accordance with the law, to put waste containers and surveillance cameras in front of their shops, adding that legal measures would be taken against non-compliant individuals.
Surveillance cameras will be installed in 561 main streets across 38 neighborhoods, which will include 44,132 shops, the governor said during a meeting Monday.
Over the past six months, 33,768 shop owners were committed to place garbage containers in front of their business, while 7,735 were non-compliant, said Abdel Hamid.
He added that 26,218 shops had already installed surveillance cameras, while the remaining 14,375 had not yet.
On June 7, Red Sea Governor Ahmed Abdullah agreed with the Telecommunications Ministry to install 420 surveillance cameras in main streets and squares in the resort town of Hurghada, which will be linked to the Electronic Monitoring Center and the local police department.
The target, according to Abdullah, is to cover all areas in Hurghada, including traffic lights and pivotal places.
Edited translation from Al-Masry Al-Youm