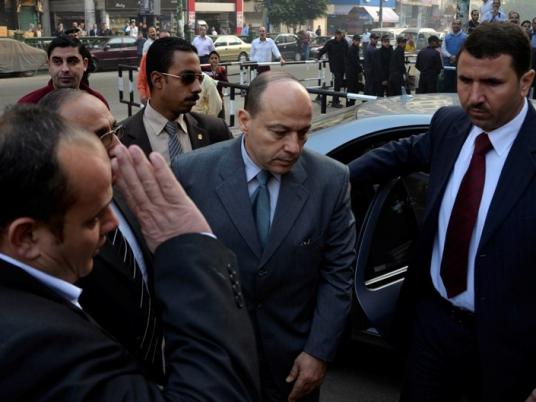 The Supreme Judicial Council called on Prosecutor General Talaat Abdallah to apply a verdict that the Cairo Court of Appeals issued in late March and return the post to his predecessor, Abdel Meguid Mahmoud.
President Mohamed Morsy dismissed Mahmoud last November as part of a controversial constitutional declaration that also immunized Morsy's decisions against judicial appeals, a move that angered opposition groups.
The council said in a statement Sunday that the prosecutor general should give up his post and return to serving as a judge in order to unify the judiciary, and that judges and prosecutors should then refrain from appearing in the media.
Opposition groups' demands for Abdallah's dismissal have escalated in recent months. They argue Morsy did not have the power to appoint Abdallah.
Criticism against the prosecutor general increased after he summoned and issued arrest warrants for activists and media personalities who oppose the regime, and interrogated them on charges of sabotage and insulting the president.
Presidential spokesperson Omar Amer said last week that Abdallah would remain in office.
Revolutionary groups had also demonstrated last year to demand Mahmoud's dismissal, after courts found several former police officials not guilty of killing peaceful protesters during the 25 January revolution.
Edited translation from Al-Masry Al-Youm