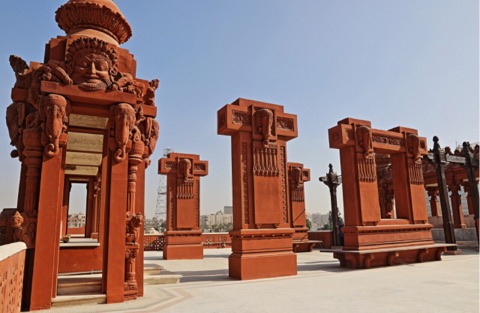 Egypt's Supreme Council of Antiquities revealed on Friday the price of entry tickets for Cairo's Baron Palace, which is set to re-open this month after undergoing an intense restoration process.
Tickets for foreigner visitors will cost LE 100, reduced to LE 50 for foreign students.
Tickets for Egyptians will cost only LE 20 and will be reduced by half for Egyptian students as well. The ticket includes entry and a tour through the palace and gardens.
Visitors to the newly renovated palace will also have access to the roof, according to a press statement issued by the Secretary General of the Supreme Council of Antiquities, which will allow tourists access to a panoramic view of the surrounding city.
Tickets for the roof cost LE 50 for foreigners and LE 20 for Egyptians.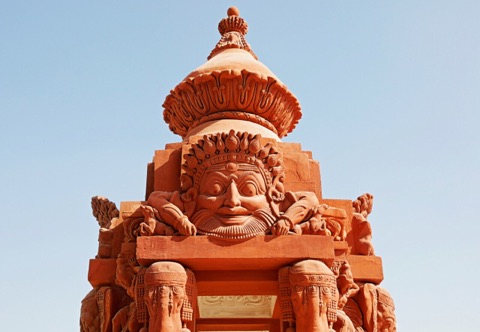 The Baron Palace is set to display a large collection including paintings, photographs, and official letters and documents related to the palace, in an exhibition on the history of Heliopolis.
The recent renovation process came in light of a memorandum of understanding signed on September 12 by Egypt and Belgium for funds of LE 16 million to renovate the Baron Empain Palace, according to an official statement.
Meanwhile, Minister of Antiquities Khaled al-Anani pointed out that the palace is set to portray the history of Heliopolis in collaboration with the Belgian Embassy, adding that "97 percent" of the restoration work has been completed.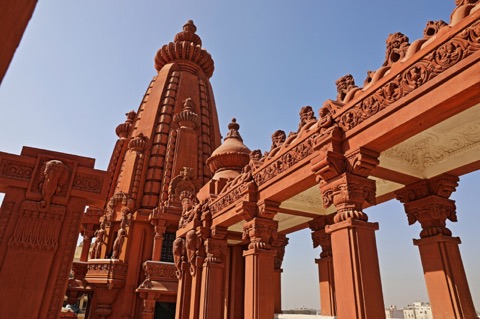 The Baron Empain Palace is a unique architectural masterpiece built by Belgian millionaire Edouard Louis Joseph, the Baron Empain, who came to Egypt from India at the end of the 19th century.
The palace is located in the heart of Heliopolis in Cairo, and was constructed on an area of about 12 thousand meters.
The palace is carefully designed so that the sun enters the rooms inside from all sides.
The Baron's room includes a detailed painting depicting the wine making process.
The Baron Empain's inspiration for the palace came from the Angkor Wat Temple in Cambodia and the Hindu Orissa temples. Completed in 1911, it was designed by French architect Alexandre Marcel and decorated by Georges Louis Claude.