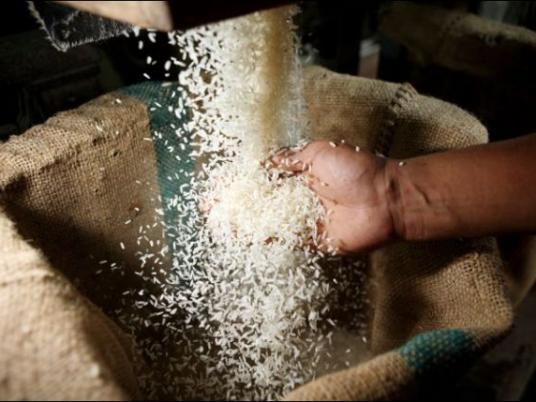 The Supply Ministry has taken measures that  preserve the rice stock, during the harvest season.
This us achieved by buying from the farmer one ton from each acre, in addition to pricing the loose rice in the shops at LE12 per kilo and packibg them at LE15 per kilo, Abdel Moneim Khalil, Head of the Domestic Trade Sector at the Ministry of Supply, said.
He added, during a telephone interview with the journalist Ahmed Moussa, on the "On My Responsibility" program, on Sada al-Balad channel, that the government is working to provide strategic reserve of rice.
Also that the Ministry of Supply is following up on the supply of rice mills to commercial channels and their operation strategies.
Large quantities of rice have been pumped into the markets from Tuesday and one company in particular has pumped 112 tons in Cairo so specifically, he added.
He continued by saying that rice is available in markets, consumer malls and grocery stores, medium and small sizes.