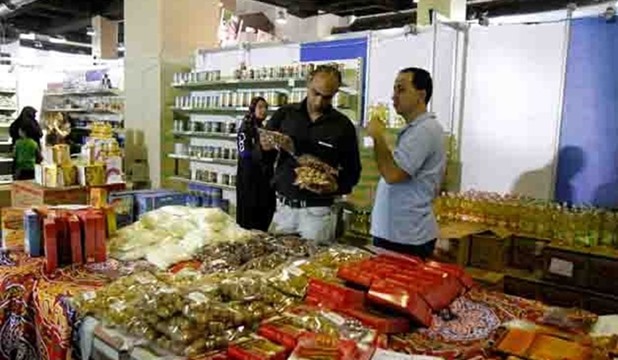 Head of the Internal Trade Sector at the Ministry of Supplies Abdel Moniem Khalil said Monday that the "Ahlan Ramadan" exhibitions have been launched as of early January due to global economic conditions and upon directives from the political leadership, noting that 455 fairs have been held across the nation to provide food commodities at prices 20/30-percent less than the market.
In a phone-in with "DMC" TV channel, Khalil said such exhibitions have witnessed a high turnout by citizens as they offer affordable prices of wheat, sugar, poultry and meat, adding that mobile trucks have also been operated to sell food commodities and their number reached 260.
He added that the political leadership has always been keen on securing a strategic stock of food commodities for a period exceeding six months; a matter which helped Egypt overcome the food chain crisis facing the world.
Khalil also noted that new fairs will be held periodically to offer services in remote villages and towns through convoys of 20 trucks to be coordinated between the Supply Ministry and Local Development Ministry.