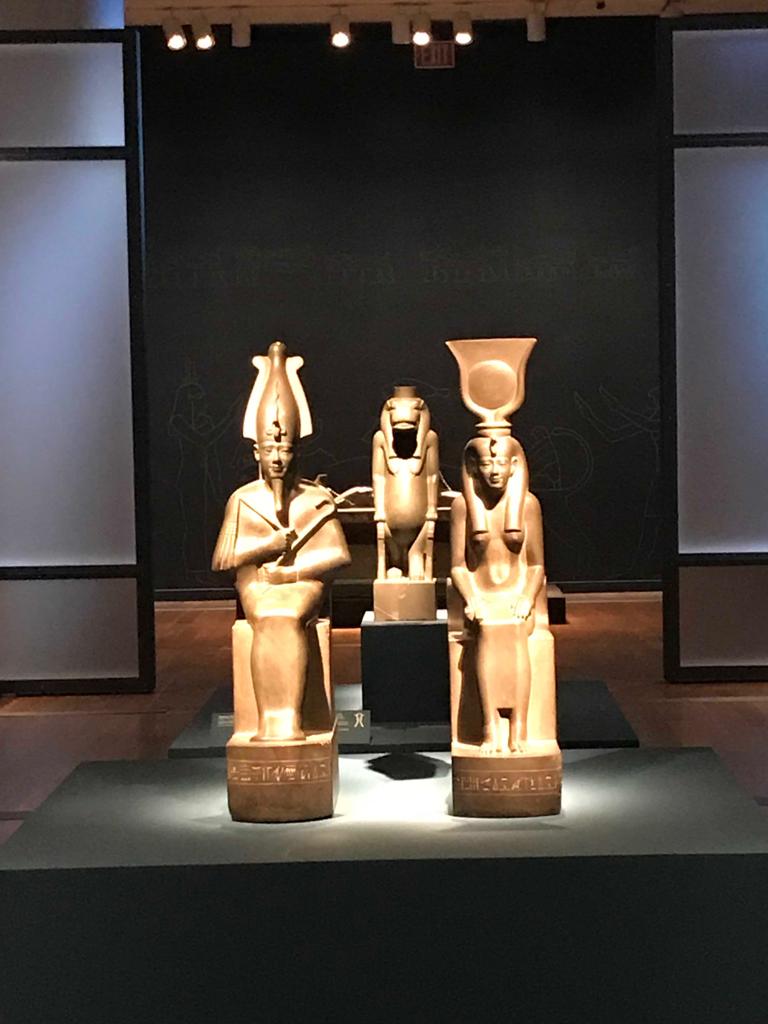 An Egyptian delegation led by Secretary-General of the Supreme Council of Antiquities Mostafa al-Waziry on Thursday visited the exhibition "Sunken Cities: The Enchanting World of Egypt" at the Virginia Museum of Fine Art, a statement from the Egyptian Ministry of Tourism and Antiquities read.
Waziry said that the exhibition opened in early July and will continue until January 2021, stressing that the museum administration is following up on all health precautions applied during visits to the exhibition, in accordance with global health safety standards.
He added that the exhibition receives only 35 visitors every quarter of an hour and that working hours have been extended, with the museum open from 9 am until 10 pm to prevent crowding.
The exhibition displays 293 artifacts that were recovered from the cities of Heracleion and Canopus in the eastern port of Alexandria and the port of Abu Qir.
Among the most important artifacts are two enormous statues of Isis and Serapis, as well as statues of a Sphinx, and some ornaments and household items.
The "Sunken Cities: Egypt's Enchanted World" exhibition includes 293 pieces that tell the story of two of the most important ancient trade cities to sink under the Mediterranean following a destructive earthquake. After Heracleion and Canopus sank, the recovered artifacts were the last remaining pieces of those cities.
Moreover, the exhibition includes some pieces previously on show in the Graeco-Roman Museum in Alexandria as well as the Alexandria Museum and the Egyptian Museum in Tahrir.
The exhibition first opened in 2015 at the Arab World Institute of France under the title "Osiris … the secrets of sunken Egypt", and then moved to the British Museum in London. The first tour of the artifacts ended with an exhibition in Switzerland.
The exhibition is now embarking on a second round of touring, this time in the United States. The tour began in St. Louis, Missouri and then moved to Minneapolis, Minnesota before heading to California.