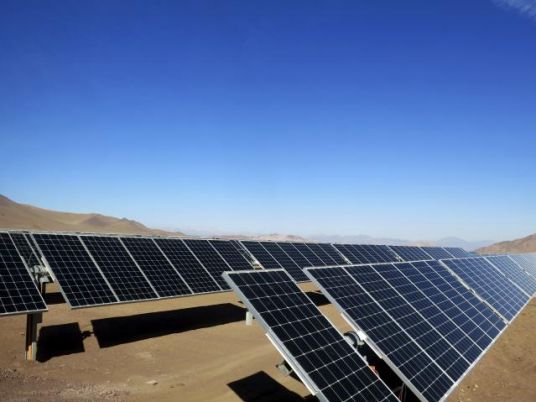 Struggling solar developer SunEdison Inc (SUNE.N ) is planning to file for bankruptcy protection in the coming weeks, The Wall Street Journal reported on Friday, citing people familiar with the matter.
Then company's shares, down about 98 percent over the past 12 months, fell a further 45 percent in heavy extended trading to 23 cents each.
Once the nation's fastest growing renewable energy developer, SunEdison is preparing to seek Chapter 11 protection and is in talks with two creditor groups for a loan to fund its operations during the process, the newspaper reported.
A spokesperson for Belmont, California-based SunEdison did not immediately respond to requests for comment.
The company faces a cash crunch after an aggressive acquisition strategy saddled it with US$12 billion debt, and it has said in filings it faces scrutiny from regulators at the US Department of Justice and the US Securities and Exchange Commission over a failed deal and other issues.
The company's creditors are likely to take control of the company and its portfolio of power projects, The Wall Street Journal reported, citing the sources.
The newspaper reported that SunEdison has been meeting with creditors to negotiate a loan to see it through bankruptcy, but competition for the deal among lenders has delayed an agreement.
Senior bank lenders led by Deutsche Bank AG form one camp of lenders while the other comprises a group of creditors, most of which are hedge funds focused on distressed companies, that participated in a junior debt offering in January that raised about $725 million, the newspaper said.
A bankruptcy at SunEdison, whose investors include prominent hedge fund investor David Einhorn of Greenlight Capital, would rank among the largest involving a non-financial company in the past 10 years, according to bankruptcydata.com.
Greenlight, which holds a seat on SunEdison's board of directors, declined to comment.
SunEdison warned in March it had been unable to file its annual financial results due to allegations made by former executives of incorrect disclosure about the company's liquidity.
SunEdison said on Thursday it had received a subpoena from the US Department of Justice seeking details related to its failed deal to buy Vivint Solar Inc (VSLR.N) and transactions involving TerraForm Power Inc (TERP.O) and TerraForm Global Inc (GLBL.O).
The latter two companies are publicly traded "yieldcos" that were spun off from SunEdison and hold solar and wind power assets.
The TerraForm assets have long-term power purchase contracts with utilities that allow them to pay shareholders rich and stable dividends.
Allegations of breach of fiduciary duty
Large investors in TerraForm Power include billionaire David Tepper, who runs hedge fund Appaloosa Management. Appaloosa owns more than 10 percent of TerraForm and is agitating for governance changes there.
Appaloosa has sued SunEdison, alleging the company breached its fiduciary duty by installing a "sham committee" to monitor conflicts of interest at TerraForm. The company, which has delayed filing its annual report twice, said this month it had identified material weaknesses in its financial reporting controls.
In addition, SunEdison is being investigated by the US Securities and Exchange Commission to see if it had exaggerated its liquidity position, the Journal reported on Monday.