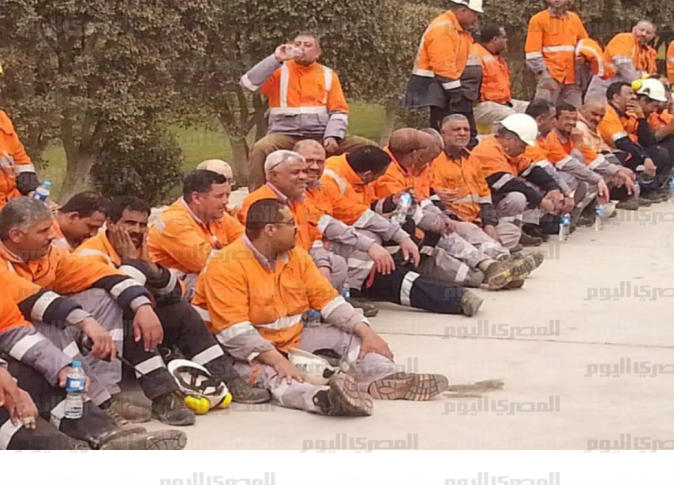 Workers of the Suez Cement Company, subsidiary of Italcementi Group, started an open-ended sit-in at the company's headquarters on Thursday, in order to protest against the decisions taken by the company's general assembly, approving only 8 percent of the profit-share to workers without considering their demands.
Workers demand the disbursement of annual profit shares that amount to a 25-month wage, saying that the company earlier promised disbursing the profits in full. However, the company refused to pay, claiming losses this year.
Meanwhile, workers of the Tourah Portland Cement Company resumed on Thursday the sit-in staged at the managing director's office at the main headquarters of the company in Katameya.
A company source said a report has ben filed to the public prosecutor against the company board for causing losses to the enterprise. 33 percent of the company's shares are owned by the state.
The source added that the sit-in has continued for eight days, and that the company administration refuses to listen to the demands of the workers, despite the agreement signed in 2006 and renewed in 2013. "How would profits be reduced from 25 down to eight months?," he wondered.
Although the sit-in continues, the source said that production and shipping have not been stopped. However, he warned against disregarding the workers' demands, which could prompt workers to strike, hampering one of the most important industries in Egypt.
Several workers called for a swift intervention to end the crisis, denouncing the control of the foreign investor over Egyptian employees.
66.12% of the company shares is owned by Suez Cement Company.
Edited translation from Al-Masry Al-Youm