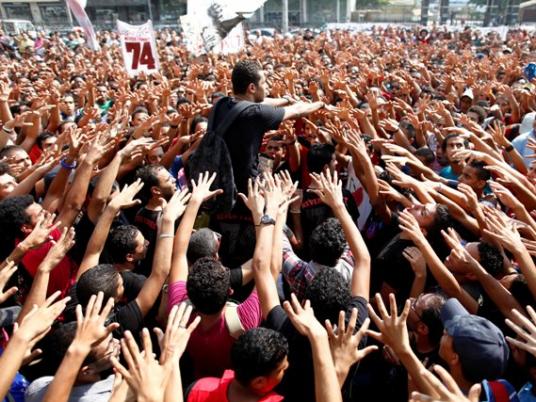 Head of Suez security Hussein Harb refused to assume responsibility of securing a football game between Zamalek and the Port Said-based Masry Club to be held Wednesday, kicking off the two teams' matches in the Premier League.
Media reports claimed the rejection came after receiving threats from hardcore Ahly fans Ultras Ahlawy of assaulting Masry on its way to the stadium.
Ihab Leheita, a board member of the Football Association, told the state-run Youth and Sports radio station on Sunday, "we were shocked by the decision of the Suez security to reject holding Masry games."
"Masry games may be postponed, while the other Premier League games be held. This is the only solution we have now," he added.
The Football Association had decided that all Masry's games–including the away games–will be held in Suez. Security rejects the idea.
In February 2012, 72 Ahly fans, mostly belonging to Ultras Ahlawy, were killed in Port Said when Masry fans stormed the field after a game between the two teams that Masry had won. Over 70 Masry fans, in addition to police leaders, are being retried in the case.
Edited translation from Al-Masry Al-Youm