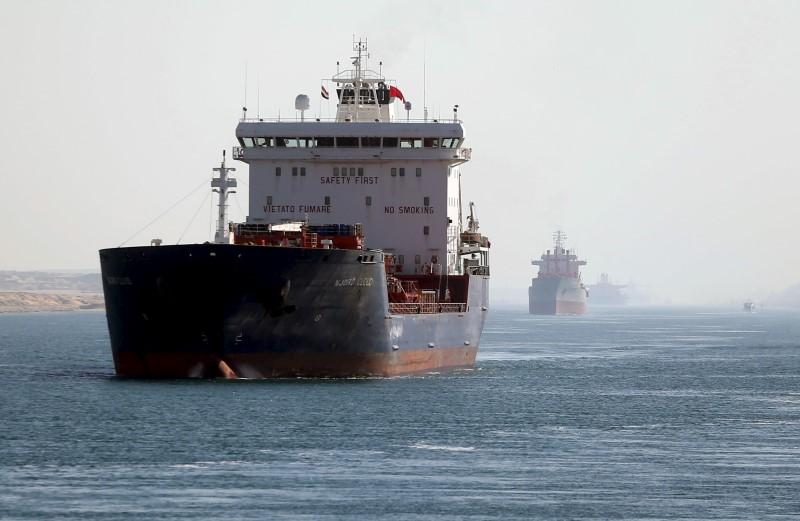 The Suez Canal has made revenues of US$15.8 billion – equivalent to LE219 billion – in the past three years, according to Head of the Suez Canal Authority Mohab Mamesh.
Mohesh announced the figure at Monday's ceremony of the third anniversary of the inauguration of the New Suez Canal by President Abdel Fattah Al-Sisi, in Ismailia.
He stated that 52,199 vessels have crossed the Suez Canal in this period, with a total load of 3.01 billion tons.
Mamesh predicted that by 2023, Egypt will have doubled its Suez Canal income from its current amount. He alluded to the New Suez and Egypt's "victory against terrorism" as important steps in the development of Northeast Egypt.
He noted that global trade movement is now flowing "from East to West", which necessitates passing through the Suez Canal. There has therefore been a larger demand for the crucial waterway to accept not only a larger quantity of ships, but larger sizes, as major shipping lines compete to manufacture the largest vessels.
Mamesh proclaimed that in the past year, the Suez Canal has shown its readiness to receive the largest and newest ships in the world.
Mahesh presented a review of development projects to connect the two banks of the Suez in all three governorates of the Canal, in order to facilitate the transfer of citizens and the service of other projects. The Suez Canal Authority will operae 36 ferryboats, working on eight axes along the canal.
The Suez Canal is the fastest shipping route between Europe and Asia, and is among the Egyptian government's main sources of foreign currency.
Edited translation from Al-Masry Al-Youm