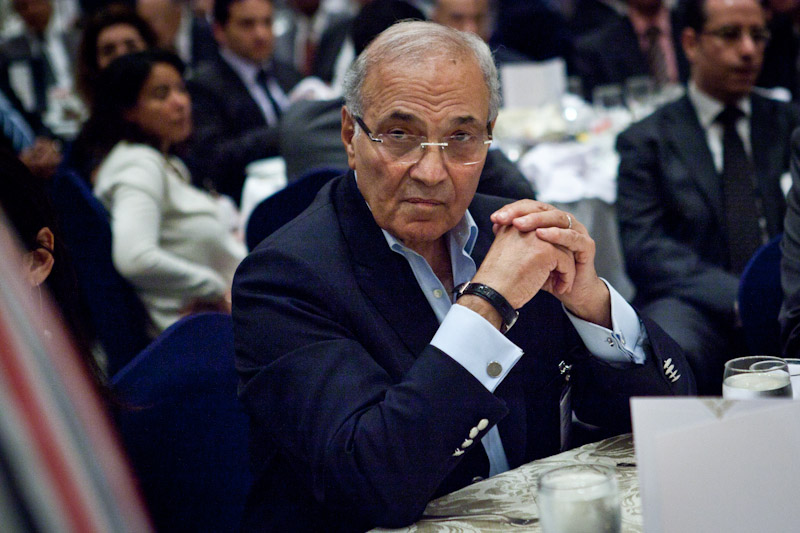 A judge investigating charges that former Prime Minister Ahmed Shafiq squandered public funds has decided to call a number of Suez Canal Authority members for questioning in the case.
Shafiq has been accused by former Wasat MP Essam Sultan of selling plots of land in the Bitter Lakes district in Ismailia to Alaa and Gamal Mubarak for less than the market value during his tenure as head of the Pilots Association in 1993.
Judicial sources told Al-Masry Al-Youm on Thursday that Judge Osama al-Saidi, who was tasked with investigating the complaint, summoned the Suez Canal officials and directors of the land surveying authority in Ismailia and Suez to determine the original owner of the land that was sold to the Mubaraks.
The land had been allocated to the Pilots Association when Shafiq made the sale to the Mubaraks, but sources reported that preliminary investigations indicate that the land originally belonged to the Suez Canal Authority.
Saidi has also been tasked with investigating allegations that ousted President Hosni Mubarak and former Minister of Agriculture and Land Reclamation Youssef Wali seized large areas of land owned by the General Authority for Fish Resources Development and allocated it to the Cooperative Housing Association for Military Pilots.
Sources told Al-Masry Al-Youm that Saidi is investigating the charges against Shafiq and the charges against Wali and Mubarak together, and hears witness testimony on a daily basis.
Edited translation from Al-Masry Al-Youm