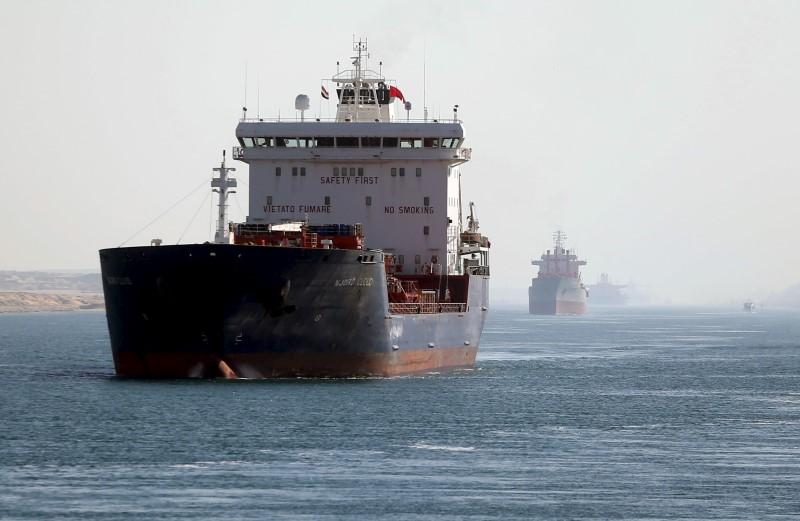 The head of the General Authority for the Suez Canal Economic Zone (SCZone) Mohab Mamish announced on Tuesday that revenues of the Suez Canal in the fiscal year 2018/ 2019 reached LE104.2 billion.
During a press conference on Tuesday celebrating the fourth anniversary for the New Suez Canal's inauguration, Mamish said that this figure for revenues is the highest in the Suez Canal's history.
"Today we are not just celebrating the four-year anniversary of the opening, but rather the success of the new Suez Canal project. The best evidence for its success is the growing revenues of the canal and the number of transiting ships," he added.
"On Friday, 81 ships crossed the Suez Canal, the largest number of transit ships in the history of the canal," he said.
Mamish said that the Suez Canal has achieved record numbers in tonnages and numbers of ships passing through the waterway, adding that the Suez Canal revenues go to the state treasury and thereby benefit the Egyptian people.
The Suez Canal is the fastest shipping route between Europe and Asia, and serves one of the Egyptian government's main sources of foreign currency.
Mamish previously announced on July 27 that the SCZone's budget has earned its highest revenues for the second consecutive year on June 30, 2019.
In a statement, Mamish said that the revenues of SCZone for the fiscal year 2018/2019 amounted to LE3.69 billion with a net profit of LE2.198 billion, an increase of LE568 million over the previous year at roughly 35 percent.
Edited translation from Al-Masry Al-Youm