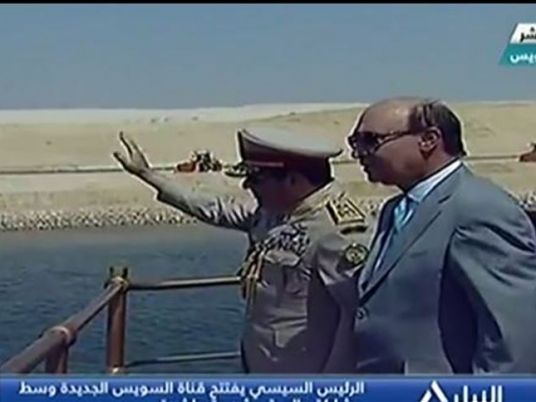 Russian Minister of Industry and Trade Denis Manturov said on Friday that at least 15 Russian companies had committed to taking part in the planned Russian industrial zone in the Suez Canal area.
KamAZ, Rostselmash and other companies affiliated to the Rostec and Morton groups will participate in the project, the Russian minister said in press statement Friday.
The zone will allow Russian companies to manufacture goods in Egypt for both the Egyptian and foreign markets. It was initially agreed at a meeting between President Vladimir Putin of Russia and Egypt's President Abdel Fattah al-Sisi. The deal was signed earlier this year, and the list of Russian companies involved has been growing since them.
Manturov said on Friday the project should be ready in three months, although discussions on the details of implementation are ongoing.
The UAE has shown interest in taking part in the Russian industrial zone, he pointed out. He said he had already discussed the issue with UAE officials during his recent visit to Abu Dhabi.
Manturov referred to Morton group's plan to manufacture air conditioning units that do not use the gas of freon, just one of several manufacturing ventures to be included in the zone.
The UAE is particularly interested in Morton's project and company representatives are currently in the UAE to continue talks, Manturov said.
Edited translation from Al-Masry Al-Youm