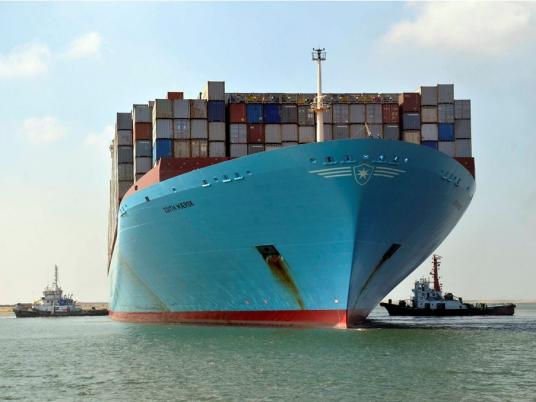 The Suez Canal Authority said Thursday it would increase fees up to 5 percent for the vital waterway as of 1 May.
Authority President Mohab Mamish said fees would gradually go up depending on the type of ship, including a 5 percent hike for tankers carrying crude oil, petroleum products, chemicals or other liquids as well as a 2 percent increase for cargo ships.
The authority decided to increase transit fees based on a number of maritime transport and canal revenue studies as well as projections of global economic growth and maritime traffic prospects.
Canal fees were also bumped up 3 percent in March 2012.
Authority official Ahmed al-Manakhly told Al-Masry Al-Youm in December that the authority had discussed a potential increase, saying the canal is an essential source of foreign funds for the state.
Suez Canal revenues reached US$5.13 billion in 2012. That same year 17,252 ships passed through the waterway carrying a total cargo of more than 900 million tons. The figure is $93 million less than 2011 revenues, according to statistics the authority released on 11 January.
Edited translation from MENA