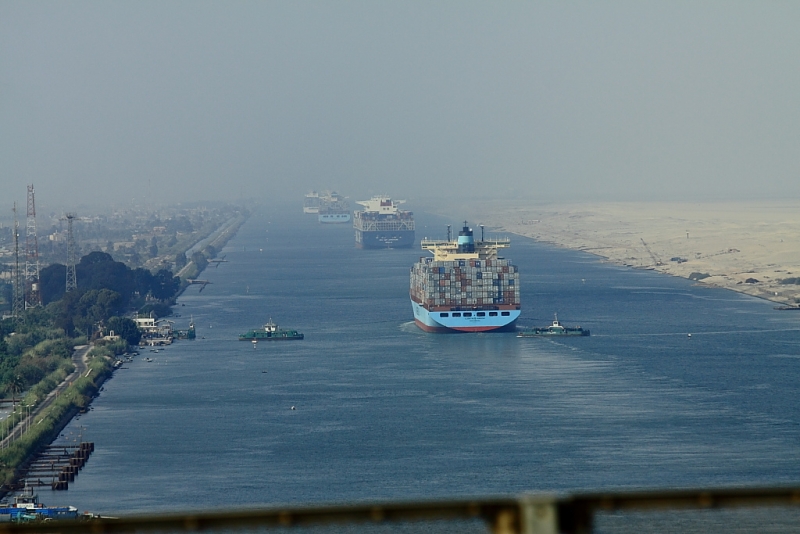 The Ministry of Finance announced that the Suez Canal Authority has recorded its highest transfer rate towards the State Treasury in its history during the current fiscal year, worth LE 72 billion after covering its operating and maintenance expenses, thus financing its investment plans, expansions and projects serving the national economy.
According to the ministry's statement, this performance reflects the steady growth seen by the Suez Canal's revenues as a result of the canal's expansion, which contributed to increasing its competitiveness.
The Suez Canal's total revenues witnessed a remarkable increase of LE104.2 billion in the current fiscal year, compared with LE74.2 billion during fiscal year 2016 – 2017, at a growth rate of 40.4 percent.
This led to an increase in the State Treasury revenues from LE52.9 billion in the fiscal year 2016 -2017, to LE72.2 billion in 2018 – 2019 with a growth rate of 36.5 percent.
Al-Masry Al-Youm however has learned from informed sources that the government does not plan to renew the certificates of the Suez Canal. The certificate holders will have the freedom to decide whether to invest in new certificates or recover their money in September.
The sources pointed out that the government doesn't intend to renew the certificates because banks currently have deposits estimated at LE4 trillion, and therefore there will be no need to renew the certificates for more deposits.
The subscription of certificates that were used in the construction of the new Suez Canal, according to the initiative of President Abdel Fattah al-Sisi, amounted to LE64 billion.
These subscriptions were then received by four banks: the National Bank of Egypt, Banque Misr, Banque du Caire, and the Suez Canal Bank, at an interest rate of 12 percent that rose to 15.5 percent after the flotation of the pound in November 2016 and subsequent decisions to increase the market interest rate.
Edited translation from Al-Masry Al-Youm