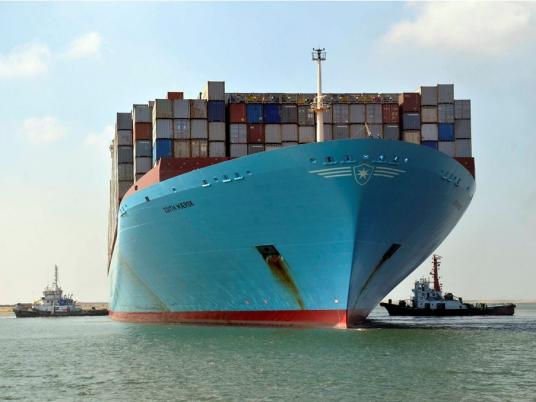 The Suez Canal Authority is considering increasing fees next year up to five percent, an authority source said Thursday.
The board of directors plans to increase fees between 3 and 5 percent as of March 2013 based on recent maritime transport studies, the source added.
Canal fees were also bumped up 3 percent in March 2012.
Authority official Ahmed al-Manakhly confirmed that the authority met Thursday to discuss a potential increase, saying that the canal is an essential source of foreign funds for the state.
Studies on the issue take into account anticipated international economic growth rates, the movement of global trade and the movement of maritime trade in other rival waterways like the Panama Canal.
The canal brought in just over US$4 million last month when 1,357 ships traversed the waterway carrying more than 74 million tons of cargo. Last year the canal brought in a total of $5.2 billion, an increase of $456 million from the year before. That year also saw a nearly 10 percent increase in traffic from 2010.
Edited translation from Al-Masry Al-Youm