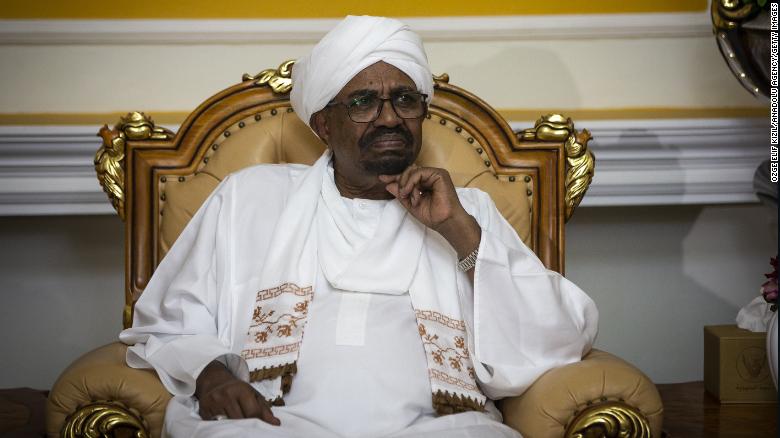 Khartoum, Sudan (CNN)–Sudan's ousted President Omar al-Bashir was transferred on Tuesday evening to Kober prison, a maximum-security prison notorious for holding political prisoners during his 30-year dictatorship, two prison officials who witnessed his arrival told CNN.
Several other regime figures are being held at the jail and kept separately to Bashir, who is under intensified security measures, the officials said. The prison's main yard has been well-known as a site for executions.
"He would've been led past the same hangman's noose where he sent people to meet their Lord," said one of the prison officials.
Sudan's military has previously said that it would prosecute Bashir, who is wanted by the International Criminal Court (ICC), but would not extradite him.
The long-time leader was ousted from power in a military coup last week. Bashir and other top officials were arrested in a sweep of regime figures.
Bashir, former Interior Minister Abdelrahim Mohamed Hussein and Ahmed Haroun, the former head of the ruling party, will be charged with corruption and the death of protesters, two sources with direct knowledge of events told CNN.
The three men are all wanted by the ICC for war crimes related to atrocities during the 2003-2008 Darfur Conflict, which claimed at least 300,000 lives.
The military has dissolved the government and said it would remain in power for up to two years, despite large street protests against their rule. The ruling military transitional council faces mounting pressure from the international community to hand over power to a civilian government.
On Tuesday, the African Union threatened to revoke Sudan's membership unless the country's military establishes civil rule within 15 days.