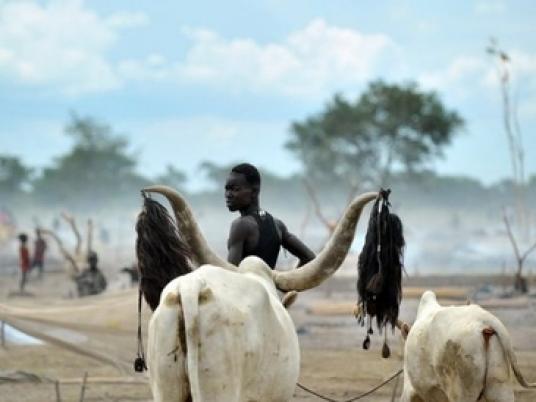 The Sudanese Embassy in Cairo submitted Wednesday a memorandum to the Egyptian Foreign Ministry to protest abuses by the police against its nationals in Cairo.
The memo called for an investigation into the incidents.
A number of Sudanese nationals residing in Cairo were arrested by the police in Cairo's Abdein area on charges of trafficking currency and counterfeiting US dollars.
Acting Sudeanses Ambassador in Cairo Rashad Farrag al-Tayyeb said the abuse of Sudanese nationals in Cairo harms diplomatic relations between the two countries and violates the law.
Tayyeb added, in remarks published by the Sudanese Embassy in Cairo Wednesday, that he hopes that Egypt stops what he called "harming Sudanese nationals on its lands".
Egyptian Foreign Ministry Spokesperson Ahmed Abu Zeid denied any systematic policy against Sudanese nationals in Egypt or discrimination against them. He added that the Foreign Ministry take into account the memo filed by the Sudanese Embassy in Cairo and will investigate the incident.
Edited translation from Al-Masry Al-Youm