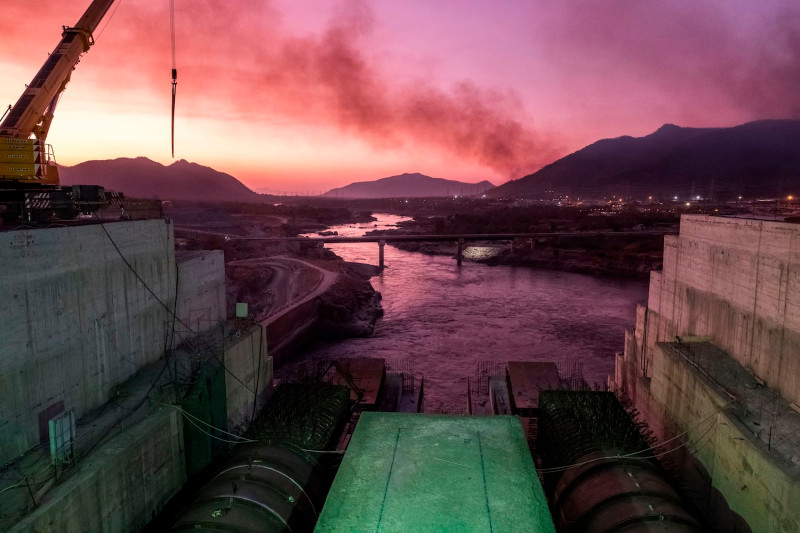 Foreign Minister Sameh Shoukry and his Sudanese counterpart Maryam al-Sadiq al-Mahdi will hold a meeting in Cairo on Tuesday to discuss ways to strengthen political and economic relations between the two countries.
The meeting will be followed by a joint press conference.

The talks will also address the Grand Renaissance Dam and Ethiopia's intransigence in negotiations as well as its desire to fill the second phase of the dam in July before reaching a fair agreement for all parties which assures the rights of downstream Nile countries.
Another topic of discussion will be regarding tensions on the borders between Ethiopia and Sudan, and Sudan's desire to regain lands long occupied by Ethiopia.
And the two sides are also scheduled to discuss bilateral relations and Egyptian-Sudanese cooperation in the economic, social and political fields, alongside plans to link the two countries to an international road network as well as intra-trade between the two countries.
Egypt earlier in February expressed its support for a Sudanese proposal to form an international quartet to oversee negotiations around the Grand Ethiopian Renaissance Dam (GERD).
Under the supervision of Congolese President Félix Tshisekedi, the African Union, United States, European Union, and United Nations are the four entities proposed by Sudan to mediate negotiations.