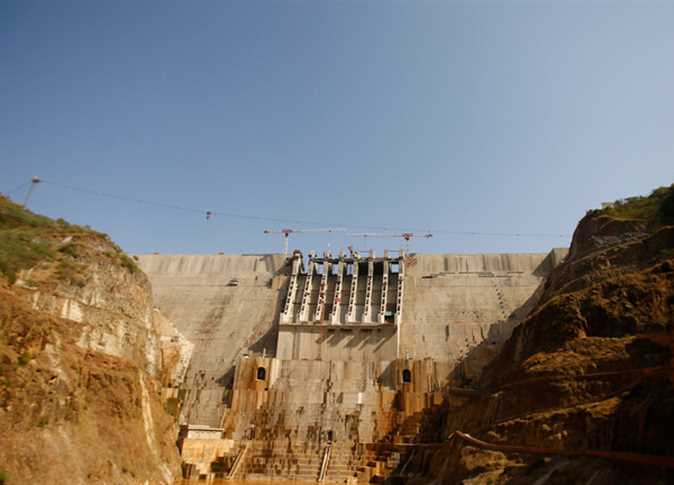 Sudan announced Saturday it has turned down its participation in the Saturday ministerial meeting on the Grand Ethiopian Renaissance Dam (GERD).
The announcement came in a message sent by the Sudanese Minister of Irrigation and Water Resources, Yasser Abbas, to his Ethiopian counterpart Seleshi Bekele.
Abbas stressed that Sudan's position calls to grant a greater role to the African Union's (AU) experts to facilitate negotiation between all three parties, and that the current methods of negotiation thus far have proven to be "useless."
The message affirmed Sudan's adherence to the negotiation process under the auspices of the AU to reach a binding and satisfactory legal agreement for the three parties, in line with the principle of "African solutions to African problems".
Last Thursday, Egyptian Foreign Minister Sameh Shoukry and Minister of Irrigation and Water Resources Mohamed Abdel-Ati participated in the Six-Party Meeting of Foreign Ministers and Water Ministers in Egypt, Sudan and Ethiopia.
The meeting was held under the chairmanship of the South African Minister of Foreign Affairs, whose country holds the current presidency of the AU, to discuss the course of the ongoing GERD negotiations under African auspices.
During the meeting, Egypt stressed the importance of resuming negotiations in order to reach a binding legal agreement as soon as possible on filling and operating the Dam, in line with the decisions of the AU Bureau's meetings at the summit level that were held over the past months.
Egypt expressed aspiration to participate in the next round of negotiations that will be held during the next few days, in order to reach a fair and balanced agreement that achieves the common interests of the three countries and preserves their water rights.
Egypt and Ethiopia have been in multiple rounds of negotiations over the dam during the past nine years, all of which have failed to reach a final agreement.
Egypt has blamed Ethiopia for the failure of the talks, saying Addis Ababa is showing no flexibility on the issue, and trying to avoid binding agreement.
Egypt, which relies considerably on fresh water from the Nile, has voiced fears that the GERD would negatively impact the country's water supply, especially in light of overpopulation fears, and has insisted that measures be put in place to protect downstream countries in case of drought during the dam's filling process.
Ethiopia, on the other hand, has stressed the importance of the project to bolstering its economy, where more than half of the population currently lives without access to electricity.