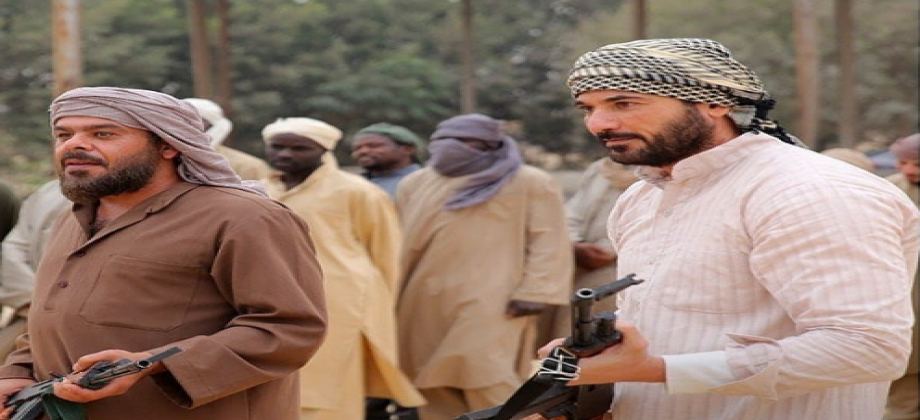 The Sudanese Foreign Ministry released a statement declaring that they summoned the Egyptian ambassador and informed him of an official protest against a currently airing Egyptian TV series, which they claim negatively portrays Sudan.
The ministry handed a memorandum to Egyptian authorities, demanding that appropriate actions be taken to stop attempts to disturb relations between the two countries.
"Since the beginning of Ramadan, a TV series presented by Egyptian satellite channels titled Abu Omar Al-Masri portrays Sudan as a host country for Egyptian terrorists," the statement reads.
The ministry stressed that no Egyptian living in Sudan has ever been accused of terrorism, and that there is excellent security coordination between both countries. This follows an agreement reached between Egypt and Sudan where there will be no acts of hostility between the two countries.
An on-going cooperation between the Sudanese Embassy in Cairo and the Egyptian Foreign Ministry was highlighted in the statement, alongside cooperation between the Egyptian Embassy in Khartoum and the Sudanese Foreign Ministry.
The Sudanese Foreign Ministry concluded by stating that these negative stereotypes were insulting to Egyptians living in Sudan.
Tensions between Cairo and Khartoum rose last year when Sudanese President Omar al-Bashir accused Egyptian intelligence of supporting dissidents fighting government forces in Darfur, in the western region of the country.
Relations between Egypt, Sudan and Ethiopia have also been strained in recent months following Ethiopia's construction of the Grand Ethiopian Renaissance Dam, which has raised concerns that Egypt's share of Nile water will be negatively impacted.