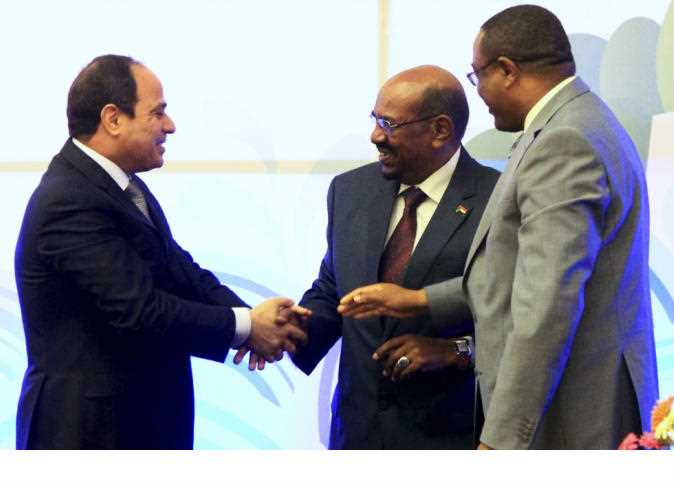 The Sudanese Foreign Ministry summoned the Egyptian ambassador to Khartoum in protest of the Egyptian Petroleum Ministry's call for oil and gas exploration bids in the Red Sea's Halayeb triangle located in Egyptian-Sudanese disputed waters.
In an official statement by the Egyptian Petroleum Ministry on March 10, the South Valley Egyptian Petroleum Holding Company (GANOPE) announced the launch of an international bid for oil and gas exploration in ten Offshore Exploration Blocks in the Egyptian Red Sea. The agreement details were fully presented on GANOPE's official website, including the date of bidding as well as the deadline for bidders.
Sudan said that the Halayeb triangle lies in a mineral-rich border region under Sudanese sovereignty.
In the wake of the Egyptian Ministry's announcement, the Foreign Sudanese Ministry released a statement asking Egypt to stop all procedures regarding its offer to explore blocks in Halayeb, claiming that these procedures contradicts the triangle's legal status.
Sudanese Minister of State for Oil and Gas Saad el-Deen el-Bushra deemed Egypt's move "a direct intrusion" on Sudanese authority.
Sudan also warned that it may take measures to stop the company's operation in the historically debated area. The nation called Cairo to resolve the issue by "peaceful" means in accordance with the enhanced ties between the two brotherly countries, the statement read.
Ambassador Mohamed Hegazy, former Assistant Foreign Minister who spoke to Asharq Al-awsat, stated his belief that there is a strong relationship between the two countries, a relationship that Egypt strongly cherishes. He affirmed that Sudan and Egypt are capable of reasonably handling the conflict.
Egypt's control of the Halayeb triangle has been a source of contention between Cairo and Khartoum, especially after the Anglo-Egyptian Sudan became the Independent Republic of Sudan in 1956, claiming that the triangle is Sudanese territory.
The major dispute over control of the Halayeb triangle is still on despite the presence of Egyptian military units in the location since 1995.
In response to Sudanese claims officially directed to Egypt in 2017, Egypt asserted that the Halayeb triangle belongs to Egyptian territory and has been historically inhabited by Egyptians. Claiming that Halayeb is occupied by Egypt, Sudan sent a letter to the United Nations voicing Khartoum's rejection of the April 2016 Egyptian-Saudi border demarcation agreement.
In light of talks by the two countries' presidents, Sudan resumed the import of animal and agricultural products from neighboring Egypt in October 2018.