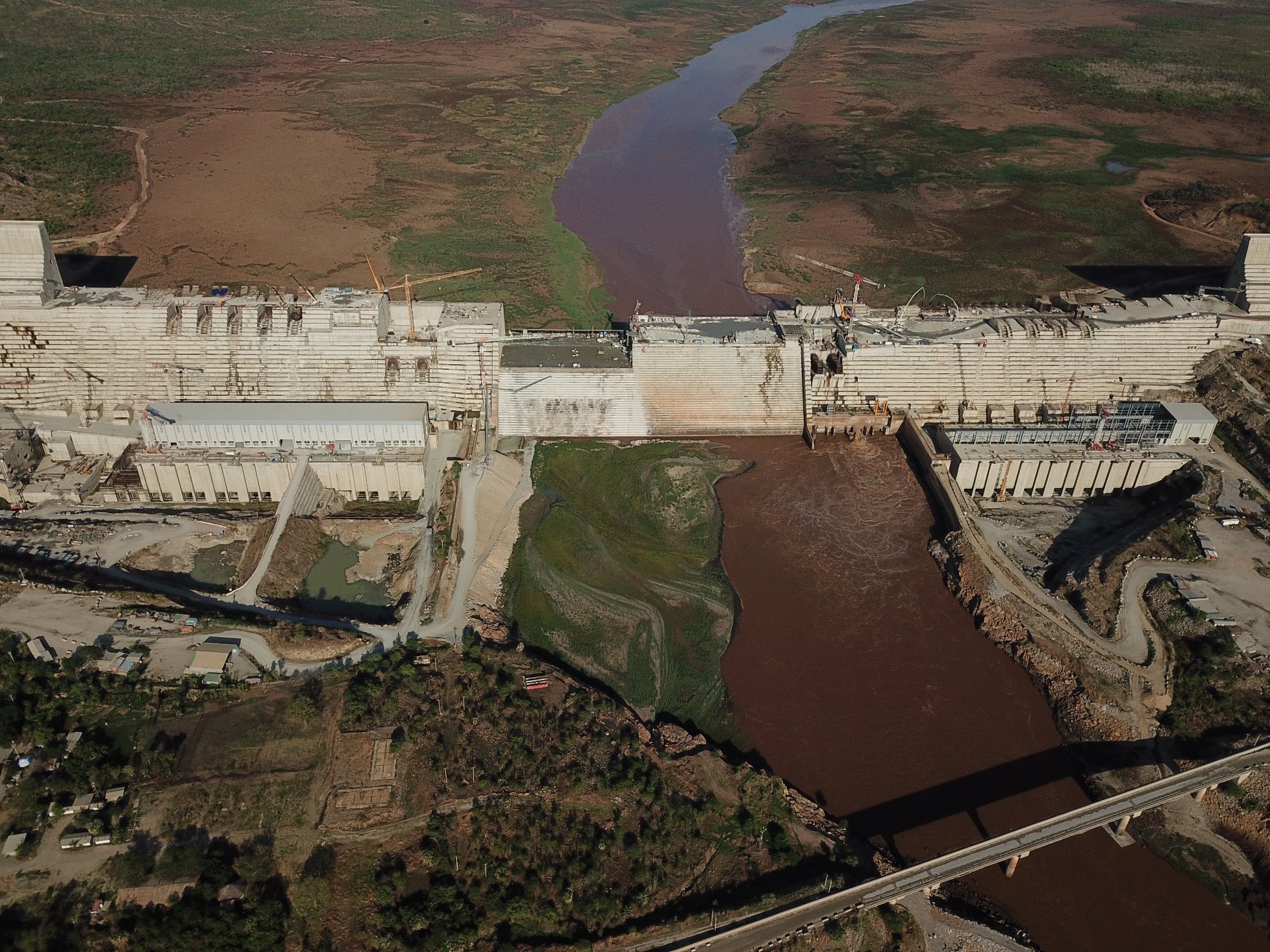 The Roseires Dam administration in Sudan said Saturday that the water supply from the Blue Nile continues to decrease by up to 50 percent as a result of the second filling of the Grand Ethiopian Renaissance Dam (GERD).
The dam administration issued warnings that "delayed resumption of (GERD) negotiations will endanger the Roseires dam," at a time when Ethiopia said it was preparing to face dangerous floods.
The Sudanese Minister of Irrigation and Water Resources, Yasser Abbas, confirmed earlier that the Ethiopian decision to start filling the Renaissance Dam, for the second year in a row, constitutes a threat to Sudan.
In a letter he sent to his Ethiopian counterpart, Seleshi Bekele, he said that the information provided by Addis Ababa regarding the filling for the second year is of little value to Sudan, after Ethiopia imposed a de facto situation on the Roseires dam.
Abbas pointed out that Sudan has taken many measures to reduce the expected negative economic and social effects of the second unilateral filling of the GERD, but that it "will only mitigate some of the negative repercussions on the safe operation of our national dams."
The  European Union spokesman, Peter Stano, announced the readiness of the European Union to provide assistance and support in the Renaissance Dam dispute. He said that the European Union is working with its international partners, led by the US, to encourage all parties to continue talks.
Members of the UN Security Council called on the three countries on July 8 to resume negotiations in order to reach a legal agreement on the dam, which Addis Ababa refuses to sign.
Negotiations over the dam between Egypt, Ethiopia, and Sudan have stalled for years, with the three parties ultimately failing to reach any agreements.
Egypt and Sudan fear the impact of the dam on the downstream countries, including possible blows to water facilities, agricultural land, and overall availability of Nile water.
Ethiopia officially informed Egypt on July 5 that it had started the second filling of GERD reservoir, a move that was unilaterally rejected by Egypt.
The disputed dam is the largest hydroelectric project in Africa, with a cost of more than US$4 billion.