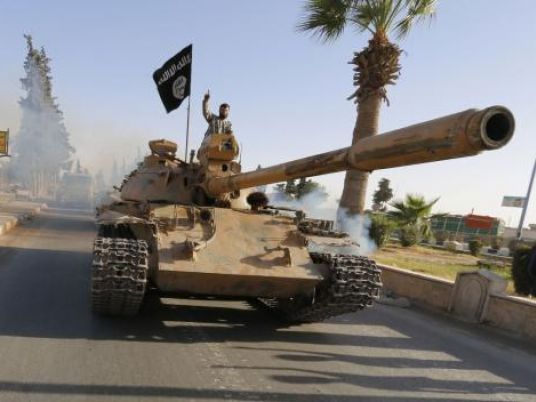 Twelve Sudanese medical students, most carrying Western passports, are believed to have travelled to Turkey with the intention of crossing into Syria to join Islamist militant groups, the university's dean of students said on Sunday.
If confirmed by authorities, the group would be the second of its kind from Khartoum's University of Medical Sciences and Technology (UMST), founded by a Sudanese Islamist lawmaker, to head to Syria this year.
"Twelve students, nine male and three female, in the faculty of medicine left for Turkey last Friday, most of them on Turkish Airlines, without the knowledge of their families," Ahmed Babaker, UMST's dean of students, told Reuters.
Babaker said seven carried British passports, two carried Canadian passports and one student had a U.S. passport. Two held only Sudanese passports.
"The fact that the students travelled to Turkey indicates that they are in the direction of joining Islamist extremist groups. And the side that is closest to the Turkish border are areas under the control of Islamic State," he said.
Thousands of foreigners from different countries have joined the ranks of groups like Islamic State in Syria and Iraq, many of them crossing through Turkey.
Their journey raises fears of additional foot soldiers or sympathisers carrying out attacks on home soil similar to those launched over the weekend by a suspected Islamist in France, and by Islamic State-claimed attacks on a Shi'ite mosque in Kuwait and a beach resort in Tunisia.
The latest apparent influx from Sudan also raises concerns about the religious discourse that students in Sudan, which itself promotes a conservative brand of Islam, may be subjected to.
WELL-OFF BACKGROUND
A spokeswoman from Britain's Foreign Office in London said: "We can confirm that seven British nationals have travelled to Turkey from Sudan. We are providing consular assistance and are working closely with the Turkish police to establish their whereabouts."
A spokesman for the British embassy in Khartoum said the embassy was aware that the seven had left on Friday.
Babaker said Turkish authorities had arrested three students at an airport in Turkey, without specifying the airport. He said one of the 12 carried a diplomatic Sudanese passport.
Sudanese officials were not available for immediate comment. Reuters was not able to reach Turkish officials for comment.
In March, a group of medical students who had studied at UMST also travelled to Turkey en route to Syria.
Babaker said the university had imposed measures after the first group left for Syria, including monitoring within the university and setting up guidance sessions for students.
This group, like the first, came from relatively well-off social backgrounds and lived most of their lives abroad. They moved back to Sudan for university studies.
"They were supposed to sit an exam last Friday and they tricked their families by saying they would study at their colleagues' homes on Thursday. They left at dawn on Friday," Babaker said.
The mother of one of the students who had been in Sudan on a visit discovered on Friday afternoon that her son's passport was missing and called British authorities, Babaker said.