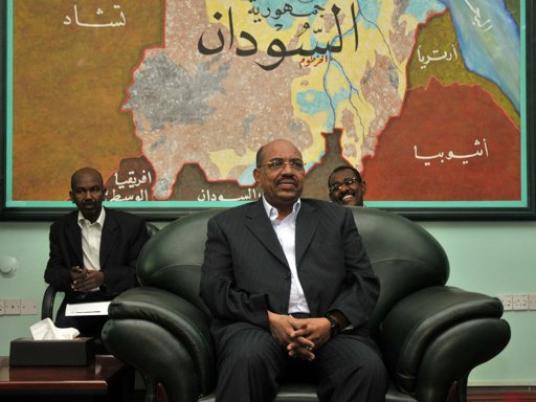 Sudan's President Omar Hassan al-Bashir said on Wednesday he was ready to meet his South Sudanese counterpart Salva Kiir to try to move forward with setting up a demilitarized border zone and restarting oil flows.
His comments raise the prospect that the two could set aside their differences after signing agreements in September meant to secure their disputed border and to allow the South to resume oil exports after the two came close to war in April in the worst violence since Juba seceded last year.
However, neither country has yet withdrawn its army from either side of their shared border, a precondition to resume oil flows from the landlocked south through the north, a lifeline for both economies.
South Sudan had initially planned to resume exports by year-end after shutting down its output of 350,000 barrels a day in January because the two sides could not agree on an export fee.
Two weeks ago, the African Union, backed by Western powers, urged Bashir and Kiir to meet as soon as possible to resolve all their disputes. Delegations from both countries are scheduled to resume talks in Ethiopia in mid-January.
"I am ready to meet Salva Kiir to speed up implementing all agreements at the same time," Bashir said, after meeting Ethiopian Prime Minister Hailemariam Desalegn who is trying to mediate in the row.
"I am ready to meet Kiir at any place," Bashir said.
Desalegn said he would fly to Juba on Thursday to meet Kiir.
"I will be having the same discussion with President Salva Kiir to help us implement the already signed agreements," he said.
South Sudan seceded from Sudan under a 2005 peace agreement which ended decades of civil war. But both countries have yet to demarcate their disputed border which straddles oil production facilities.
The two rivals are also at odds over Abyei, a contested area between Sudan and South Sudan prized for its fertile grazing land.