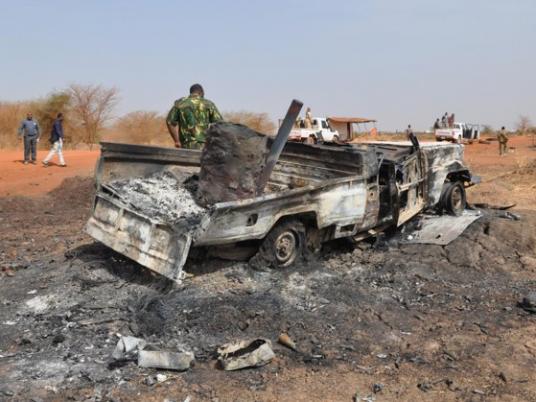 Sudanese rebels have fired mortar bombs into the capital of South Kordofan state where they rose up against the government two years ago, the insurgents said on Wednesday.
The shelling of Kadugli on Tuesday was in retaliation for an air raid two days earlier that killed two children, said Arnu Ngutulu Lodi, spokesman for the Sudan People's Liberation Army-North (SPLA-N).
"We targeted military positions" with five mortar rounds, he told AFP.
It was not immediately clear whether there were any casualties in the town, where a local resident confirmed the shelling but had no details.
Government troops were responding on Wednesday with outbound fire against rebel positions, Lodi said.
Two children, aged 10 and seven, were killed on Sunday when a government Sukhoi jet bombed Tanasa village, near Buram town southeast of Kadugli, according to the rebels.
A "citizen reporter" for Nuba Reports website based in South Kordofan witnessed the aerial bombing, the website's founder, Ryan Boyette, told AFP.
International rights groups have accused the Sudanese military of "indiscriminate" aerial attacks, while the government has said the rebels had killed civilians in previous shelling of Kadugli.
The ethnic SPLA-N belongs to an alliance of Sudanese insurgents aiming to topple the Khartoum regime and install a government more representative of the country's diversity.