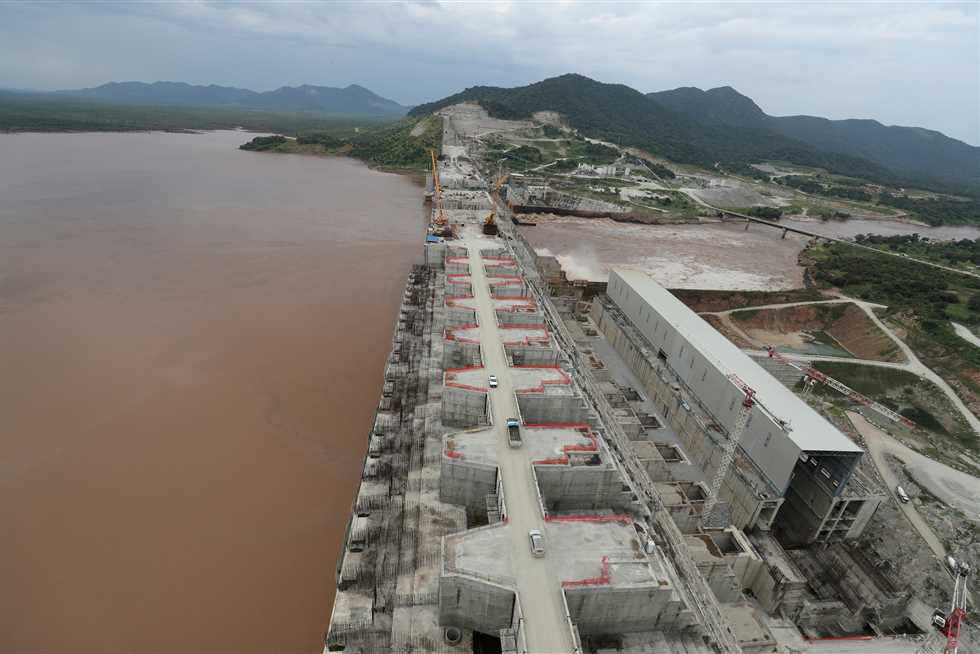 Sudan on Tuesday proposed that Ethiopia should be granted the right to build future reservoirs and projects on the Blue Nile, provided this is done so in accordance with international water law and that the downstream countries are informed.
The suggestion came during the Africa Union's (AU) virtual mini-summit on the Grand Ethiopian Renaissance Dam (GERD) with Egypt, Sudan, and Ethiopia.
Egyptian President Abdel Fattah al-Sisi, Sudanese Prime Minister Abdalla Hamdok and Ethiopian Prime Minister Abiy Ahmed attended the meeting, which was chaired by President of South Africa and Chairperson of the AU Cyril Ramaphosa.
It also featured the participation of the African Union Commission and the presidents of Kenya, Congo and Mali.
Speaking to the Sudanese News Agency, Sudan's Minister of Irrigation and Water Resources Yasser Abbas said that the summit listened to a report from experts who had participated in the previous round of negotiations as observers.
The report involved the legal aspects regarding talks around future projects on the Blue Nile, due to their relevance to technical and legal sticking points.
Abbas said that Ethiopia's argument is that a GERD agreement would hold back any future developments in the Blue Nile.
"The experts endorsed Sudan's proposal to overcome this point," he said, noting that the proposal grants Ethiopia the right to future development, whether through building reservoirs or other projects; provided that they are in accordance with international water law, and only after informing Sudan and Egypt of future projects.
The Sudanese minister added that once this point is agreed upon, Ethiopia would then have the right to amend some figures regarding methods for operating the GERD.
If this proposal were to be adopted, an organic link between future development and settling an agreement on the GERD's first phase of filling and operation will be reached, he said.
Abbas noted that the summit was held in a positive atmosphere and saw everyone emphasize the need for African solutions to African problems. It also confirmed that discussions would continue in the future to address remaining differences in views and reach a consensus, he said.
The minister believes that reaching a solution to the main point will facilitate an agreement for the rest.
Both observers and the AU also viewed Sudan's proposal as an article for negotiation, especially after Ethiopia promised to study it.
The Ethiopian Prime Minister on Twitter thanked Sisi and Hamdok for their understanding that led to the continuation of technical talks on filling the dam.
Egypt affirmed its adherence to its historical rights to the Nile River's waters, the international resolutions and laws in this regard, and rejected any unilateral measures by Addis Ababa, calling on Ethiopia to adhere to international law in this regard.