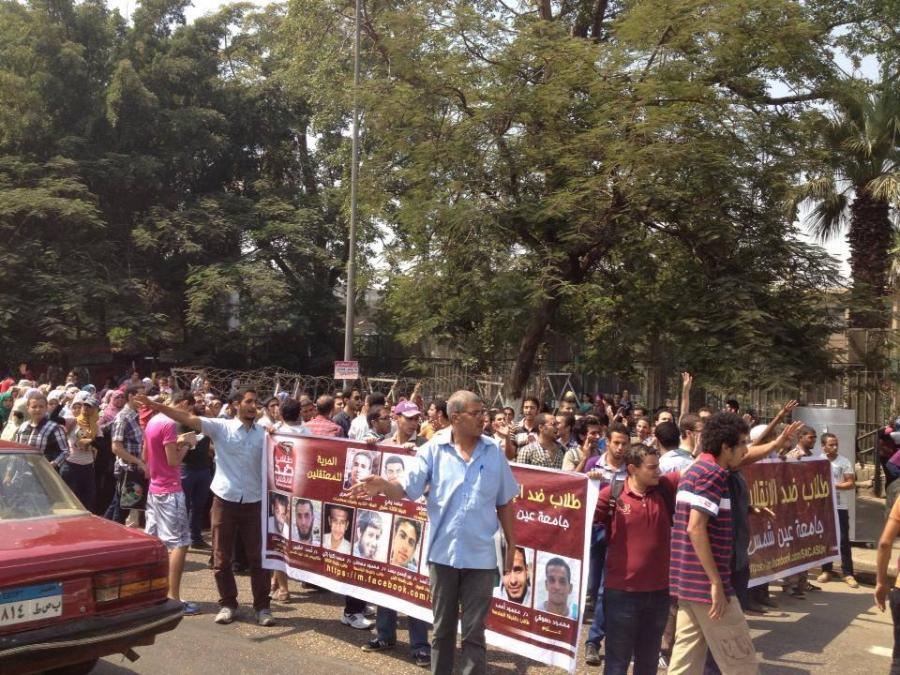 President of Egypt's Students Union Mohamed Badran described the killing of a student at Al-Azhar University as a "catastrophe."
He called for prosecuting the policemen involved in the incident and Al-Azhar University leaders.
"No matter what happens in demonstrations, it should not amount to killing a student," the statement read.
Badran called for decisive measures against perpetrators, adding that students would not stop protests until perpetrators are brought to justice.
"All students, having different political views, will not accept Interior Ministry's violations on campus," the statement added.
Students at Al-Azhar University staged protests Thursday against the killing of a pro-Muslim Brotherhood student during clashes with the security forces.
Clashes erupted at Al-Azhar University dormitory in Nasr City Wednesday evening between the security forces and pro-Muslim Brotherhood students who were staging protests to demand the return of toppled President Mohamed Morsy, leading to the killing of Mohamed Abdel Ghany.
On the other hand, the Cabinet announced Thursday it would allow security forces to enter the campus "if there was a danger on the university's facilities or on people on campus."