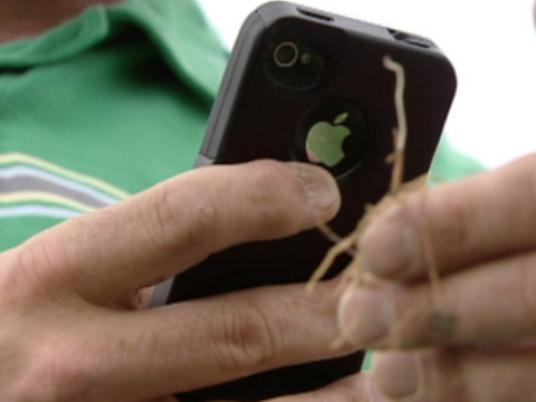 Leaking exams on social networking sites and the Internet and using cell phones in cheating pushed Yasmin Emam, a fourth year student at the Faculty of Science, Helwan University, to invent a device that easily detects cheating during exams.
The "cheating detector" resembles to a great extent the wireless device used by traffic police. Emam said that the device is made of a simple circuit that costs no more than LE20.
The device intercepts outgoing waves from mobile phones either while making a phone call or while transmitting any message or content using Bluetooth or Wi-Fi.
If a mobile device is used by students during the exam, the "cheating detector" will intercept the outgoing waves and an alarm will go off, according to Emam.
She stressed that the device can cover the entire examination hall.
Hany Kamal, spokesman for the Ministry of Education, said the ministry welcomes all innovative ideas presented by young people and encouraged Emam to ask for a meeting with the Minister of Education.
The ministry had taken a number of security measures to counter the phenomenon of cheating, especially in high school, Minister of Education Mahmoud Aboul Nasr told Al-Masry Al-Youm.
The minister said the jamming devices will be used during the next academic year.
Edited translation from Al-Masry Al-Youm