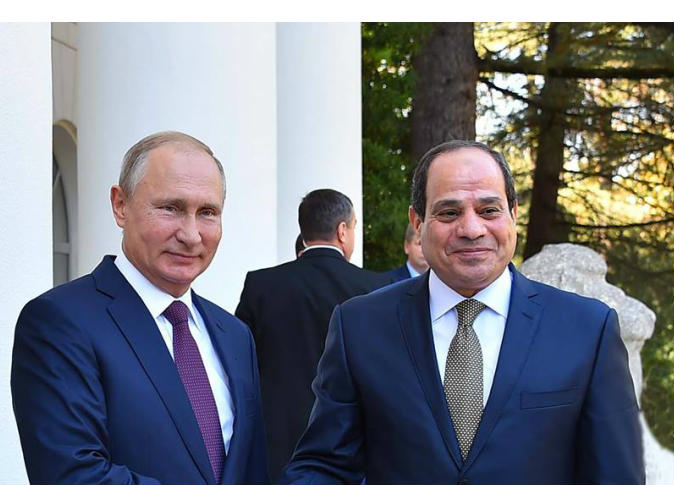 The Comprehensive Partnership and Strategic Cooperation agreement signed between Russia and Egypt in 2018 entered into force on Sunday.
A Monday statement from the Russian Foreign Ministry explained that this document provides  continued strengthening of cooperation between Russia and Egypt in political, commercial, economic, cultural fields and more.
The agreement better defines mechanisms to strengthen cooperation between Moscow and Cairo, it added.
The Foreign Ministry stressed that this is an important event towards further developing Russian-Egyptian bonds.
The agreement was first signed in the Russian city of Sochi on October 17, 2018, during Egyptian President Abdel Fattah al-Sisi's visit to Russia and his meeting with Russian President Vladimir Putin.
The agreement enshrines both countries willingness to maintain cooperation between its economy ministries and entrepreneurs. This includes holding annual meetings for the joint Russian-Egyptian commission on trade, economic, scientific and technical cooperation and the Russian-Egyptian Business Council in each country alternately.
Other areas of cooperation under the treaty extend to military and military-technical spheres, science and education, tourism, humanitarian and cultural ties and exchanges between non-governmental, youth and sports organizations.
The agreement will be valid for ten years. It will be automatically extended for subsequent five-year periods, if neither party notifies in writing through diplomatic channels of its intention to terminate it no later than six months before the expiration of the next period.