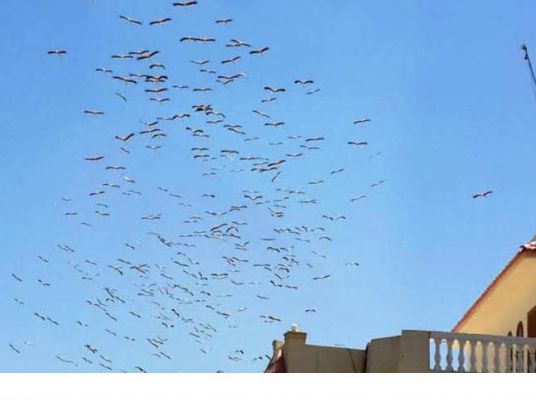 Some white storks have taken to spending the winter in rubbish dumps eating garbage rather than making the usual, exhausting journey south across the Sahara, scientists said on Friday.
The lure of landfills is a new sign of how human influences, ranging from climate change to pollution, disrupt migratory routes for animals from turtles to elephants, they said.
Tracking juvenile white storks in countries from Spain to Uzbekistan, they found that some from Germany, for instance, spent the winter at landfills in Morocco rather than completing the traditional migratory route to sub-Saharan Africa.
Some adult birds spent the winter in Spain or as far north as Nordic nations.
"The storks use less energy and it seems they are benefiting" by abandoning migration, lead author Andrea Flack, of the Max Planck Institute for Ornithology, said of the findings published in the journal Science Advances.
In Uzbekistan, easily available food from man-made fish farms may have led to some birds staying put in winter, rather than flying south to Pakistan or Afghanistan, the scientists said.
They tracked juvenile birds, born in countries including Armenia, Greece, Poland, Russia, Spain, Germany and Tunisia and Uzbekistan, by fitting them with satellite tracking devices. The majority flew all the way to Africa in winter.
Many other migratory species face problems from man-made factors including dams, roads, forest clearances and wind turbines that can kill birds that fly into their blades.
"A whole suite of impacts is disturbing migration," said Jean-Christophe Vie, of the IUCN (International Union for Conservation of Nature) which groups governments, scientists and environmentalists. "Climate change is one of the key factors."