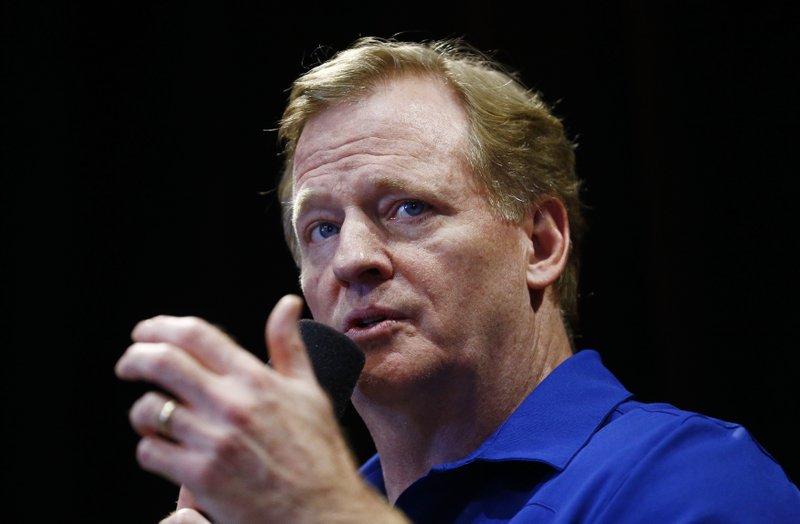 If President Donald Trump's ears have been burning thanks to late-night TV, especially "The Late Show with Stephen Colbert," they must have positively sizzled Sunday as Colbert hosted the Emmy Awards.
Colbert has boosted his own show's ratings in the Trump Era by keeping the president in his comic cross-hairs. The choice of Colbert to host this year's Emmycast instantly sparked speculation: How far would he lead this annual ceremony of accolades into Trump mockery?
The answer: Farther into politics than any Emmy show in memory. And appropriately far to reflect the unrest since last November's election. Where previous hosts have kept their monologues solidly in the realm of television, Colbert never strayed far from the political realm.
Colbert's opening song-and-dance number drew a sly contrast between the refuge available on TV (where "everything is better") and the world's current state, which "may be the worst we've ever seen," as Colbert sang.
His musical number included many TV regulars, including Julia Louis-Dreyfus, who on her comedy "Veep" plays a bumbling, self-centered former president, yet, as she suggested, a leader with a few saving graces: "Imagine if your president was NOT beloved by Nazis," she trilled in her persona as Selina Meyer.
But this backhanded tribute to Trump was just a warmup for Colbert's sharp, spot-on monologue, a large portion of which was devoted to zinging the nation's chief executive.
This even included a surprise appearance by Trump's former White House press secretary Sean Spicer, who rolled in with his podium and, as if a comedy flashback of his real-life (and untrue) insistence that Trump's inaugural crowd was the biggest in history, assured Colbert, "This will be largest audience to witness an Emmys. Period. Both in person and around the world."
Hearing that, Colbert gave thanks for this boost to his fragile self-esteem.
Colbert went on to observe that "the biggest TV star of the last year is Donald Trump." He paused. "And Alec Baldwin, obviously."
Cut to Baldwin (who a bit later would land an Emmy for his unsparing Trump impersonation on "Saturday Night Live") seated in the audience.
"You guys are neck-and-neck," Colbert told him. "And Alec, you're up against a LOT of neck."
Then he went on to note that the Emmys have always meant a lot to Trump, who was twice nominated as a "Celebrity Apprentice" producer but never won.
Colbert played a clip from one of last year's presidential debates when Trump's opponent Hillary Clinton pointed this out and recalled that Trump tweeted that the Emmys were rigged, to which Trump cut in with, "Should've gotten it."
"Why didn't you give him an Emmy?" Colbert upbraided Emmy voters in the hall. "If he had won an Emmy, I bet he wouldn't have run for president. So, in a way, this is all YOUR fault!"
Then he ignited one of the night's biggest cheers by declaring, "Unlike the presidency, Emmys go to the winner of the popular vote."
If Colbert was pointed in his wisecracks at the president, he wasn't alone.
Baldwin got a dig in, too. Accepting his trophy, he held it aloft and remarked, "I suppose I should say: 'At long last, Mr. President, here is your Emmy.'"
And picking up her umpteenth Emmy for comedy actress, "Veep" star Louis-Dreyfus teased its upcoming final season while confiding with a grin, "We did a whole storyline about an impeachment, but we abandoned that because we were worried that someone else might get to it first."
But overall the Emmycast, once it moved past the opening Trump slamfest, stuck to its primary business: handing out awards while keeping viewers entertained.
Under Colbert's domain, it succeeded in both respects. After a decade hosting "The Colbert Report" and two years on "The Late Show," he knows how to call out life's absurdities without getting acerbic. He knows how to be silly and still stay smart.
And he knows how to make a joke at his own expense. In a marvelous bit, surely conceived on-the-fly only moments after "Last Week Tonight with John Oliver" beat "The Late Show," Colbert was found sharing a drink with fellow variety talk series loser Jimmy Kimmel. It was a specialty cocktail, Colbert told viewers, called the Last Week Tonight.
"A dry, British cocktail," said Kimmel.
"It's so high-quality," said Colbert, "apparently they can only make one a week."
"Mine has extra bitters," said Kimmel before noting that, as happened at the Oscars, sometimes the wrong name is put on the winner's envelope. "It's possible that happened here — right?"
"Not tonight," said Colbert, perfectly deadpan. But his hosting performance, assisted by Trump as an unseen presence, clearly made him a winner.