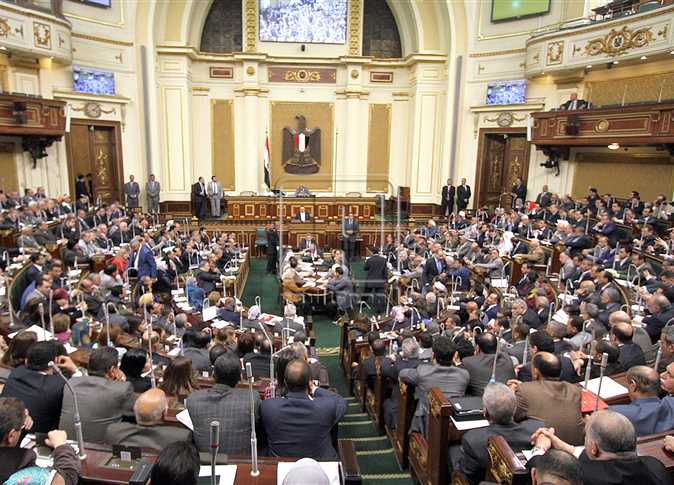 The state's general budget deficit is under control, Mohamed Maait, Minister of Finance, confirmed.
He also pointed out that some may see that the indicators of the state's draft general budget for the fiscal year 2022/2023 are optimistic or difficult to achieve but that reality confirms the success of the Egyptian financial policy in controlling the ratio of the total deficit to the gross domestic product.
He added that the gross domestic product has been witnessing huge increases over recent years.
Maait said that the subsidy for supply goods during the fiscal year 2021/2022 is worth to about LE87 billion, including ration cards, wheat and bread subsidies.
He made clear that out of the number of individuals benefiting from ration cards is about 63 million.
He explained that the Ministry of Finance deals with ease and that the rise in the prices of basic commodities, whether wheat or others is to  provide commodities to citizens.
Maait said that the subsidy provided to the General Authority for Supply Commodities in the new budget amounts to about LE90 billion, adding that any additional needs by the General Authority for Supply Commodities will be covered from the reserves.
Maait said that the state is continuing efforts to provide the wheat commodity, pointing out that nearly five million tons of wheat have been imported from abroad so far.
Maait made his statements during a meeting with the Economic Affairs Committee in the House of Representatives, Monday.
The government is "between two fires" due to the current global economic conditions, Ahmed Samir, Head of the Economic Affairs Committee in the House of Representatives, said.
The budget deficit is a challenge and another challenge is providing subsidies to the beneficiaries, he added.
"We want to reassure citizens about the subsidy.
However, we must not overlook the fact that there is a global inflation crisis, which in turn led to an undeniable rise in commodity prices, transportation problems and also a rise in the currency exchange rate…due to developments that resulted from the Russian-Ukrainian war," Samir said.
"There are some items in the budget with fixed figures, but I see that global conditions may compel us to talk about reducing government spending or diverting the funds used for receptions or any similar manifestations to subsidy," he said.