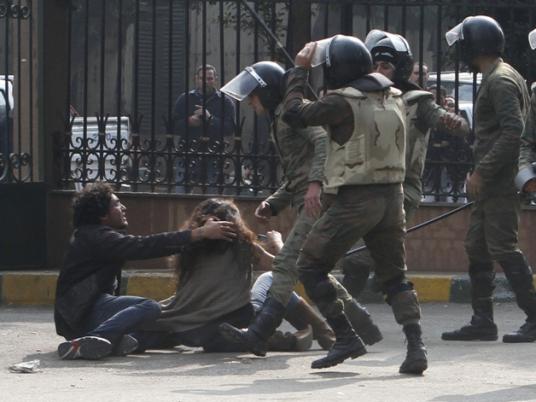 Prosecutors on Sunday heard the testimony of the director of the TV show "Good Morning Egypt," which broadcast pictures of two brothers accused of attempted murder and claimed the two were arrested during the violence outside the cabinet building between 16 and 21 December. The suspects' parents say they were actually arrested on 14 December.
The suspects' parents filed a complaint with the attorney general after they saw the daily news show on state TV. They accused the interior and information ministers, and the director of the channel, of misleading the public and fabricating charges against their sons.
Prosecutors have also summoned the chief investigator who made the arrests, and staff from state TV's legal affairs department, in order to determine the exact date the two men were arrested and the accusations made against them.
The suspects' mother said the chief investigator of the Hadayeq al-Qobba neighborhood, accompanied by a squad of masked men, stormed her house at dawn on 14 December and arrested her sons without giving an explanation.
Translated from Al-Masry Al-Youm