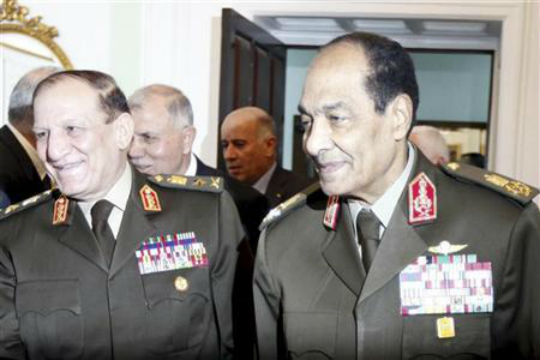 A judicial source has denied reports that a travel ban would soon be imposed on former Supreme Council of the Armed Forces leader Hussein Tantawi and former Armed Forces Chief of Staff Sami Anan.
The comments came in response to a headline published in a local newspaper Wednesday, the source said, without specifying which publication.
A Justice Ministry-appointed official tasked with investigating reports against Tantawi, Anan and former Military Police Administration leader Hamdy Badeen, has opened the inquiry by talking to the complainants, the source said.
The source called on the media to "maintain accuracy and act responsibly" when reporting on cases under investigation, claiming that the newspaper that published the report bears criminal responsibility for the allegedly false information.
Edited translation from MENA