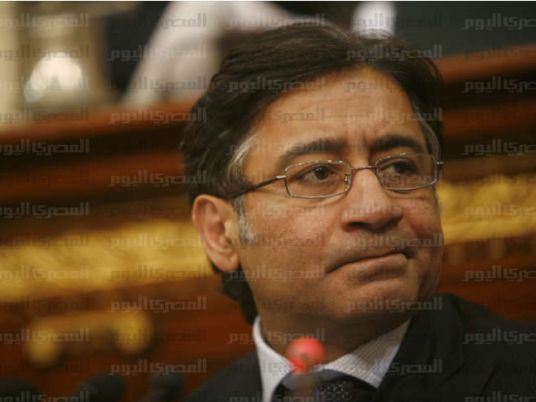 Ahmed Ezz, one of the most prominent politicians during the era of former president Hosni Mubarak, announced that he will run for a seat in the upcoming parliamentary elections, state-run newspaper al-Ahram reported late Saturday.
Ezz's announcement came hours ahead of the beginning of the period in which parliamentary hopefuls can apply for candidature, which started today and is expected to last 10 days.
According to Ahram, Ezz took the medical tests which must be taken prior to applying for candidature.
Ezz was one of the main politicians and businessmen on the scene towards the end of Mubarak's 30-year rule.
He served as secretary-general of the now defunct National Democratic Party, the ruling party under Mubarak. The party was dissolved by court order following the January 2011 uprising which toppled Mubarak.
He came to be known as a steel tycoon after becoming the chairman of Ezz Steel, the largest steel company in the country. He vacated his managerial position at the company in 2011
Following the 2011 uprising, Ezz was arrested and faced charges in five different court cases. He was handed several prison sentences but all of them were overturned by Egypt's Court of Cassation.
He was released in August after being ordered to pay on installments hundreds of millions of pounds as a steel monopoly fine.
The upcoming parliamentary elections are scheduled to begin in March, with the first phase taking place on March 22-23.
Once held the parliamentary elections would mark the completion of the roadmap, which Sisi announced in July 2013 following the ouster of Islamist president Mohamed Mursi by the military after mass protests against his rule.
Thus far, several parties have announced their intentions to not participate in the elections.
The al-Dostour political party said on Saturday that it will not participate in the upcoming elections, citing a "strong tendency to narrow the political sphere."
Last week, the Strong Egypt party, headed by former presidential candidate Abdel Moneim Aboul Fotouh, similarly announced that it will not take part in the upcoming elections "given the absence of a democratic environment."
Last month, the Popular Current Party, initially founded by leftist politician and former presidential candidate Hamdeen Sabahi, also said it will not participate in the elections.