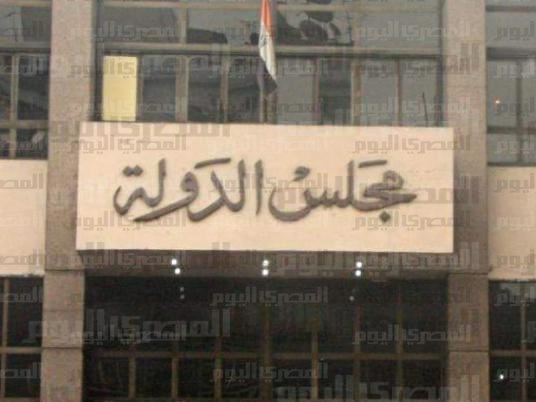 The State Council on Saturday rejected a new draft law on the Judicial Authority, which includes amendments to some articles regulating the State Council, the State Lawsuits Authority (SLA) and the Administrative Prosecution Authority (SIS).
The Parliament on Monday approved amendments to the Judicial Authority Law on the same day it was put up for discussion; some MPs complained they hadn't had enough time to read it.
Parliamentary sources told al-Masry al-Youm that the Legislation Department of the State Council sent the Parliament its feedback on the bill which included a blatant rejection of the proposed amendments.
At the forefront of the remarks is that the bill contradicts Article 185 of the Constitution, which states: "each judicial body or organization shall be consulted with regards to the bills regulating its affairs."
The sources added that the parliamentary Legislative Committee will make a report on the State Council's remarks and put it up for discussion at the general session to decide on the amendments.
The new draft law reportedly stipulates that the President would appoint the heads of the judiciary authorities, chosing from among the three vice-chairmen of each judicial body, nominated by the supreme council of that body from among the seven oldest deputies.
The new method is contrary to the old system, whereby the head of an authority would be appointed by who has the absolute seniority — a concept considered by Egypt's Judges Club as "one of the established principles and legal constants and one of the guarantees of the independence of the judiciary", to ensure that no official interferes in the selection of the president of the Court of Cassation.
Edited translation by Al-Masry Al-Youm