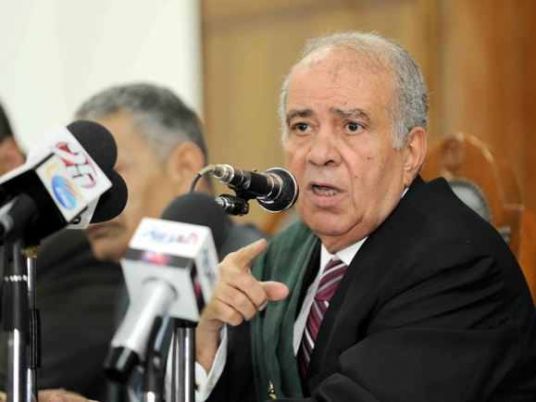 Presidential election was revised and was sent on Monday to interim President Adly Mansour, said Magdy El-Agaty, vice president of the State Council.
Agaty told the London-based Asharq Al-Awsat newspaper that the condition that presidential candidate should be holders of university certificate was not removed from the law.
Spending on campaign during the runoffs jumped from LE2 million to LE5 million and maximum spending on electoral campaigns has been increased up to LE20 million, Agaty added.
Regarding previous demands that sons of the candidate should not have a foreign citizenship, Agaty said that it was not added in the form that was sent on Monday.
Asharq Al-Awsat said it was informed that the law included conditions that the candidate should be born to Egyptian parents, his wife should be Egyptian and that neither him or her or his parents had obtained another citizenship before.
Concerning the controversial article over the right to challenge the results of the High Presidential Election Commission, the newspaper said challenging the commission's decisions has been allowed through procedures that are strict than those recognized by the Egyptian law.
The results were unchallengeable in the previous law.
Edited translation from Al-Masry Al-Youm