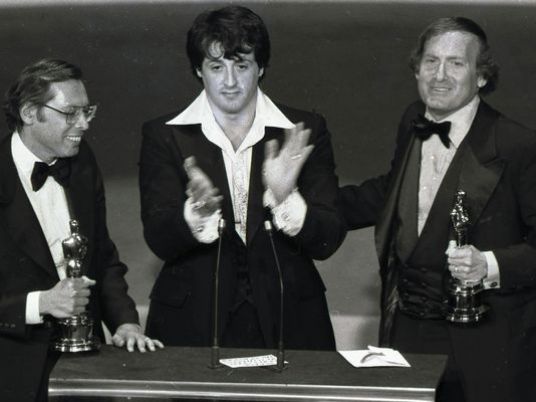 Action star Sylvester Stallone is putting up for sale props from his "Rocky" and "Rambo" movies in an auction organizers say could fetch up to US$6 million.
Fans will have the chance to bid on more than 1,400 personal items, props and costumes used in the Hollywood star's films including the black leather jacket Stallone wore as Rocky Balboa and the bandana used by his character John Rambo.
The memorabilia will be auctioned in Los Angeles in December but a selection was shown to media in London on Tuesday.
"I'm not sure where the estimates are going to end up at, but probably somewhere between US$4 to 6 million," Heritage Auctions consignment director Mike Gutierrez said when asked how much the auction could fetch.
"It's going to be hard to really say because he's never sold any of his memorabilia before so there's no comparables."
Gutierrez said Stallone's direct involvement in the sale could raise the prices.
"He's going to be involved with the promotion of the auction. I believe that he'll show up to it," he said.
"There'll be letters of provenance by Mr Stallone. These are all added pieces to the puzzle that could take a grey value and make it a lot more than the estimated value."
While he may be selling the memorabilia, Stallone is continuing the "Rocky" series, which began in 1976, with upcoming film "Creed" set for release next month.
The auction will be held December 18-20. A portion of the proceeds will be go to charities for US veterans and wounded servicemen.