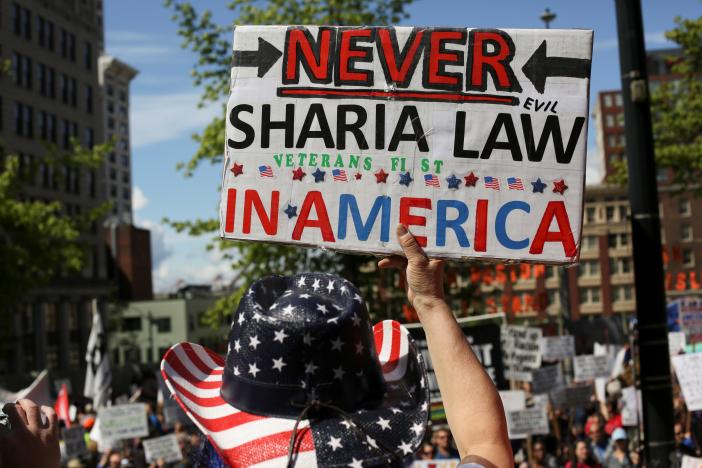 The United Nations Alliance of Civilizations (UNAOC), alongside the EU, will host a symposium aiming to combat media hate speech against refugees, to take place in Cairo on December 13.
The symposium will seek to challenge a negative portrayal of refugees in the media, which, according to the High Representative for the UNAOC, Nassir Abdulazaz Al-Nasser, has triggered a backlash against migrants.
"[While] we noted solidarity towards refugees, we also witnessed a surge of xenophobic hate speech," said Nasser.
Nasser identified social media as a facilitator and enhancer of increased hostility towards refugees, remarking that "social media provides a wide and open platform for hate speech, facilitating the rapid spread of negative narratives and ideas online."
To combat this effect, the Cairo symposium invited 80 different people who contribute to tackling hate speech towards migrants, including journalists, representatives of international organizations, academics, and members of civil society.
The symposium aims to challenge false assumptions about refugees, who are generally perceived as a strain on a country's social welfare and economic resources; and to highlight the reality that is demonstrated by several UN member states, who have shown that refugees help boost a country's economy when they are provided with employment opportunities.
In a January symposium held in Brussels, with a similar focus of media narratives on refugees, Nasser emphasized the power of the media in influencing the general public's perception of refugees. "Media, for better or for worse, was used as a tool shaping people's perceptions around issues, and swaying their votes accordingly," he stated.
"We will do our utmost to tell the real stories of refugees, in order to protect communities' interests and safeguard the rights of each individual. I think a balance must be found that protects the freedom of expression as well as the rights of migrants as human beings with human rights," Al-Nasser concluded.
The refugee crisis escalated in 2015 as large numbers of asylum seekers travelled to Europe, largely forced by the ongoing devastation of the war in Syria. According to the BBC, over a million asylum seekers crossed into Europe in 2015, and host countries have been struggling to integrate them into society.
Egypt has also been affected by the refugee crisis, hosting around 300,000 Syrian refugees, according to humanitarian organization Plan International UK.