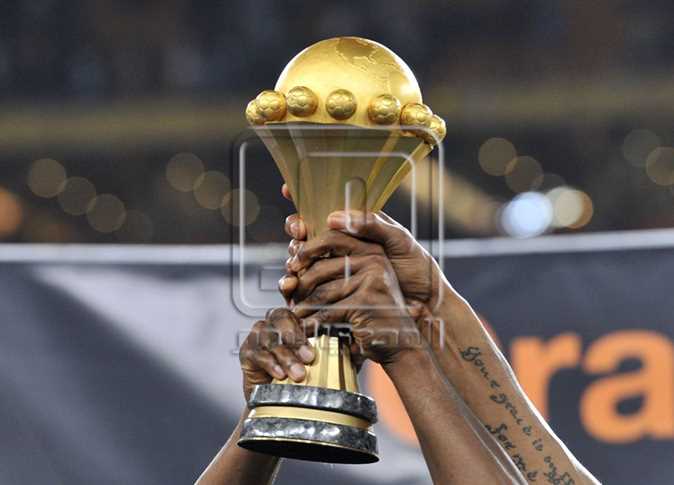 Egypt's Sports Minister Ashraf Sobhy said in an official statement that the organizing committee of the 2019 African Cup of Nations (AFCON) will reconsider the tickets prices for this summer's championship.
The announcement last Monday of the tickets prices for this summer's tournament sparked disagreements on social media over high prices.
Tickets prices announced so far have been sectioned into three tiers: 100 LE, 300 LE, and 500 LE. Ticket prices for the matches of the Egyptian team are sectioned into four categories: 200 LE, 400 LE, 600 LE, and EGP 2,500 LE.
The statement released by the Egyptian Sports Minister read that Minster Sobhy discussed the issue with Hany Abo Rida, the head of the tournament, stressing the need to provide the best atmosphere for football fans.
The statement continued that Rida decided to reconsider the prices of the tickets for the sake of spectators' satisfaction and of depicting the best possible image of Egyptian culture. "The supporters are a priority and the crisis will be solved within the coming hours," Rida mentioned in the statement.
Moreover, in a statement by the Egyptian Football Association (EFA), Rida emphasized that the reassessment of the ticket prices mainly aims to promote the return of football fans to the stands.
The tournament's head also signified the importance of price reconsideration to supporting the National Team through the presence of Egyptian fans. He thus stressed that prices for the lower categories for Egypt's matches will be reviewed.
Controversy brought on by the high prices prompted many football fans, among whom were many celebrities, to make satirical comments about the issue, including Egypt's football star Mohamed Salah.
Several sports figures called on the Sports Ministry to decrease ticket prices, among whom were Ahmed Hossam publicly known as  Mido, former manager of the Saudi Cooperation Club, sports host Ibrahim Fayeq, actor Mohamed el Bezzawy and writer and researcher Ammar Ali Hassan, among others.
The tournament of the 2019 African Cup of Nations will run from June 21 until July 19.