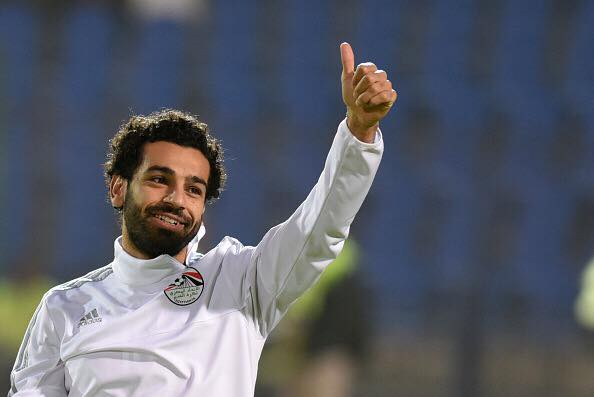 Minister of Youth and Sports Khaled Abdel Aziz promised he will be doing his best to reach a solution in the recent dispute that took place between international football player Mohamed Salah and the Egyptian Football Federation.
Abdel Aziz wrote a tweet on his account on Sunday saying, "We will be reaching out to all the parties involved to solve the crisis, especially that the national team is currently preparing to take part in the World Cup. Moreover, Mohamed Salah is an example of a successful, patriotic young man, who is doing an amazing job representing his country abroad. Long live Egypt."
The dispute was fueled when the Egyptian Football Federation used the Liverpool star's photo on the plane which will be flying the Egyptian national team to the World Cup in Russia, next to the advertisement of a sponser telecommunications company.
Salah is individually sponsored by a rival telecommunications company, which he has already done ads for. Subsequently, placing his photo next to a competitor could possibly subject him to a LE 100 million penalty based on his contract, an amount which the Egyptian Football Federation refuses to pay.
On Thursday, Salah wrote on his official Facebook page a post reading, "Unfortunately the way things are being handled is insulting, I was hoping for a more decent way." While the post was not clearly directed to the Egyptian Football Federation's stance concerning the dispute, it does seem to reflect on it, especially with its timing.
Since the beginning of the dispute, Egyptians have shown an overwhelming support for their favourite footballer on social media platforms, in addition to TV anchors urging the government to solve the financial problem. The hashtag "Support Mohamed Salah" in Arabic became the number four trend on twitter feed. While, "Why we love Salah" became number one.
Salah then later tweeted saying, "I thank everyone who supported me today. I was extremely happy with the reactions. We have been promised the issue would be resolved. Thank you once more."
Photo credit: Mohamed Salah official Facebook page.