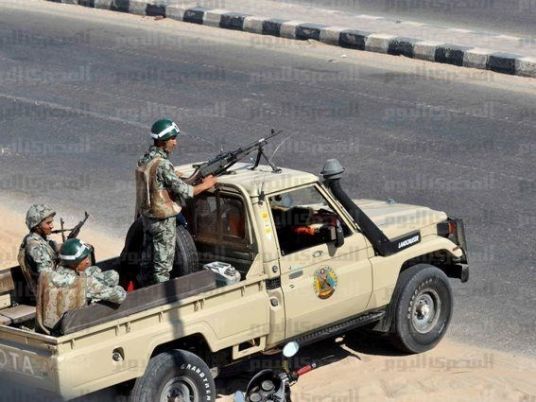 Egypt's armed forces killed 57 suspected militants in raids it conducted in North Sinai during the past 10 days, the army spokesman announced on Monday.
Spokesman Mohamed Samir said in a statement that the armed forces conducted raids on the North Sinai cities of al-Arish, Sheikh Zuweid and Rafah from April 9 to April 19.
Army forces also arrested 10 wanted personnel and 51 suspects during the raids.
Thirteen suspected militants were killed in a helicopter attack on "terrorist headquarters" in Arish, Samir said.
In Sheikh Zuweid, Samir said 36 suspected militants were targeted and killed. Armed forces killed four more "terrorist elements" who attempted to attack a security checkpoint. Another "terrorist" was shot dead by security forces while attempting to flee a military checkpoint, Samir said.
Three more suspected militants were killed in military raids on Rafah, Samir said.
Militancy inside Egypt has seen a significant rise since July 2013, with the military ouster of Islamist President Mohamed Mursi, following mass protests against his rule. Most attacks target security forces in North Sinai.
A military officer and two soldiers were killed and a fourth soldier was injured in a blast which targeted an armoured vehicle in North Sinai's Rafah early Monday, Egypt's armed forces spokesman said.