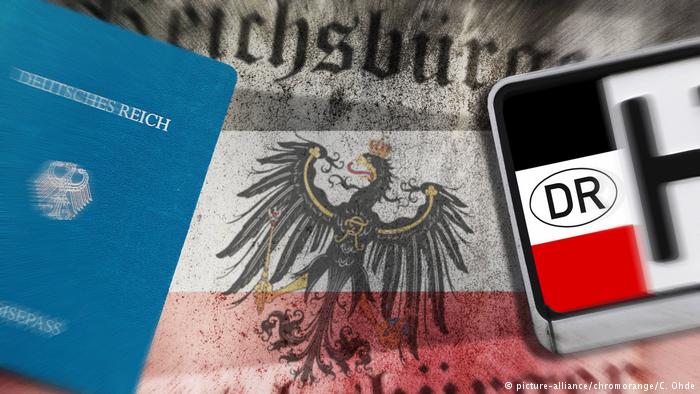 Spanish police said Thursday they had apprehended a suspected neo-Nazi on the island of Majorca who is wanted in Germany for allegedly trying to set off a bomb.
Officers arrested the 28-year-old in an operation with German colleagues as he stepped out of a luxury villa where he had been hiding, police said in a statement.
German authorities suspect the man manufactured a pipe bomb found by a resident in the small Bavarian town of Burgenlengenfeld in February this year.
The bomb did not explode. Later analysis found it had been made with metallic substances that increased its power and Mercury to contaminate the intended blast zone.
The Spanish Guardia Civil said the man had stayed hidden in the house but was arrested when he went outside to put out the rubbish.
Read more: Reichsbürger movement on the rise in Germany
Reichsbürger links
Police suspect the man is a member of the Reichsbürger (Citizens of the Reich), a group which believes the Third Reich is still the legitimate government despite Nazi Germany's defeat in World War II.
Read more: German police find weapons cache linked to right-wing Reichsbürger group
Because they reject the legality of the German Federal Government, many refuse to pay taxes and perform civil tasks.
The growing movement had around 16,500 members in 2018, according to Germany's domestic intelligence agency.
ta/rt (AFP)