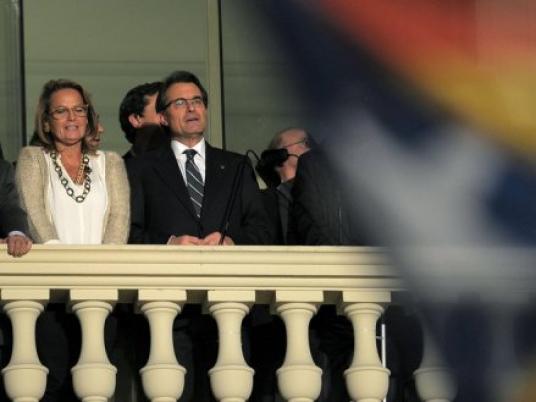 The Defense Committee of the Spanish parliament rejected on Wednesday a request submitted by the Catalan Republican Left party to suspend arms deals with Egypt immediately due to the Egyptian government's violation of human rights.
According to the Spanish News Agency EFE, the committee turned down the request after 25 MPs rejected it, and 16 others voted for it.
Catalan Republican Left party spokesperson, Joan Tarda, said before the parliament that Egypt is currently witnessing a pre-civil war era as more than 800 people were killed in a repression campaign against the opposition and armed confrontations with the security forces.
"It has become necessary that Spain suspends all arms export deals with Egypt, and refuses all requests coming from this country to buy weapons," Joan said.
He pointed out that Spain exported to Egypt weapons during 2012 with more than 50 million euros, and approved during the same year 46 licenses for the export of weapons to Egypt at 93 million euros.
Convergence and Union Party rejected the submitted request saying that relations with Egypt should remain as they are as change in foreign policies should not take place abruptly and without thinking.
Edited translation from Al-Masry Al-Youm