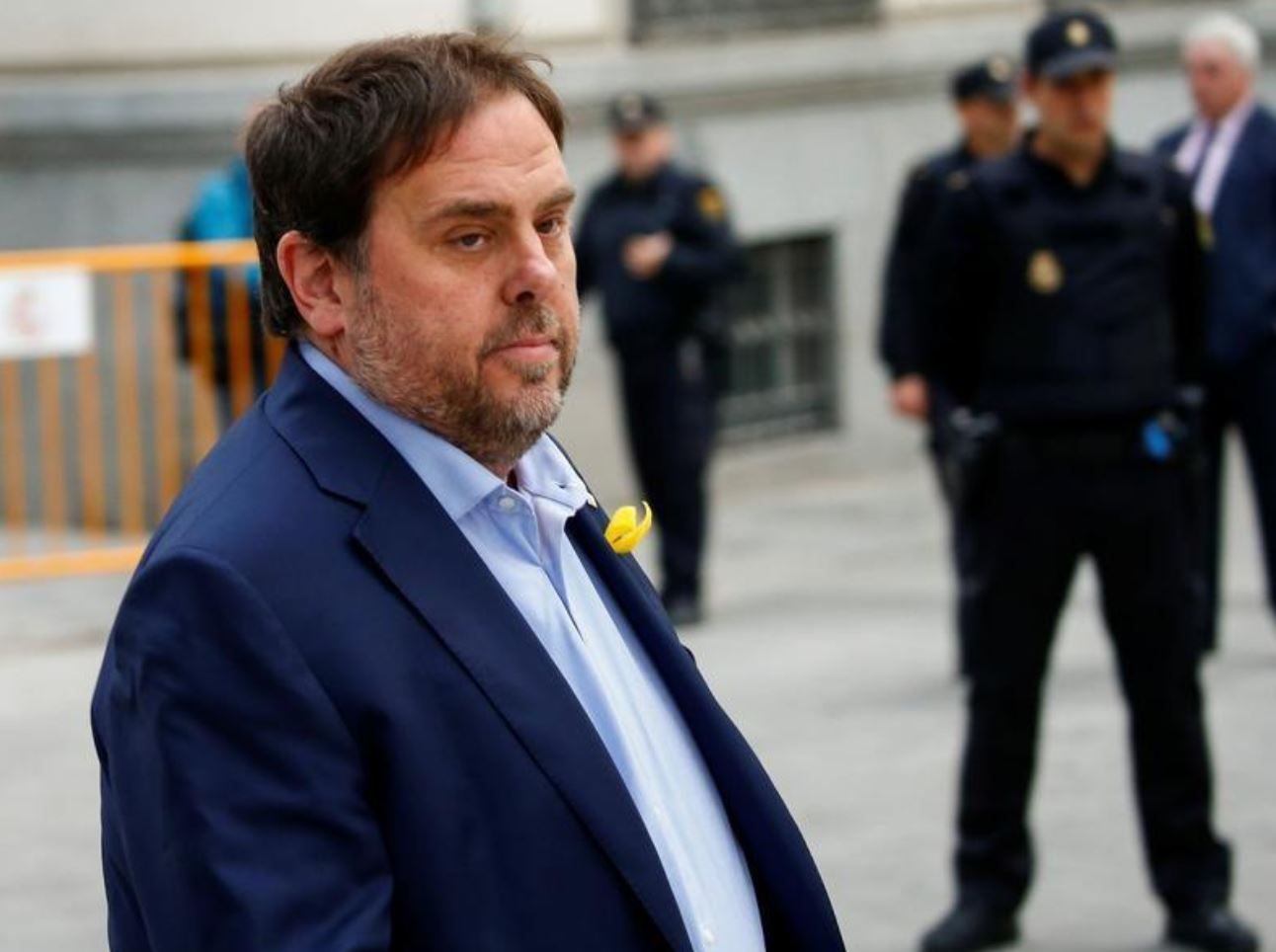 MADRID (Reuters) – Spain's public prosecutor on Friday sought jail terms of up to 25 years for nine leaders of Catalonia's independence movement, filing charges of rebellion and misuse of public funds over a failed secession bid that they spearheaded last year.
But the State Attorney – a separate government-appointed body also prosecuting in the case – said rebellion charges should be dropped in favor of the lesser offence of sedition and that it would seek maximum sentences of 12 years.
Madrid imposed direct rule on the wealthy northeastern region in October 2017 after it declared its independence on the basis of a referendum that Spanish courts ruled was unconstitutional.
The nine politicians were jailed without bail for their role in that campaign and remain in custody pending trail.
The prosecutor is also seeking lesser charges for another nine others accused of involvement in the campaign who have not been jailed ahead of the trial.
The prosecutor sought 25 years in jail for Oriol Junqueras, the leader of pro-Catalan-independence party ERC, it said in a statement.
It recommended sentences of up to 17 years on the same charges for the other eight Catalan politicians.
The leaders' defense team must present its case in the next few weeks and the trial is expected to begin in January.
There was no immediate comment from the Catalan regional government. Its head Quim Torra will address the media on Friday afternoon.
Reporting by Paul Day; Editing by Andres Gonzalez and John Stonestreet.